14 Views
Honda Joins Raceco to Compete in Champ Series
May 11th, 2023 11:15 AM
Share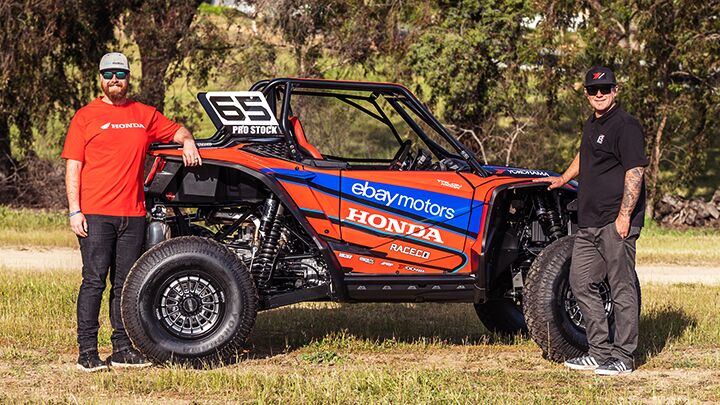 Already successful in endurance racing, Honda has announced that it will be expanding into short-course racing as well. Team Raceco Honda will compete in the Championship Off-Road Series with the Talon 1000R.
That name may sound familiar. The new team taps into the already successful efforts of Raceco, an off-road racing business that already supports Talon competitors in a variety of racing series across the US. Raceco has fielded class-winning efforts in the SCORE International Baja 1000 and 500, as well as the Best in the Desert and Ultra 4 series. Now, with factory backing directly from Honda, the team will direct its efforts toward the Champ series.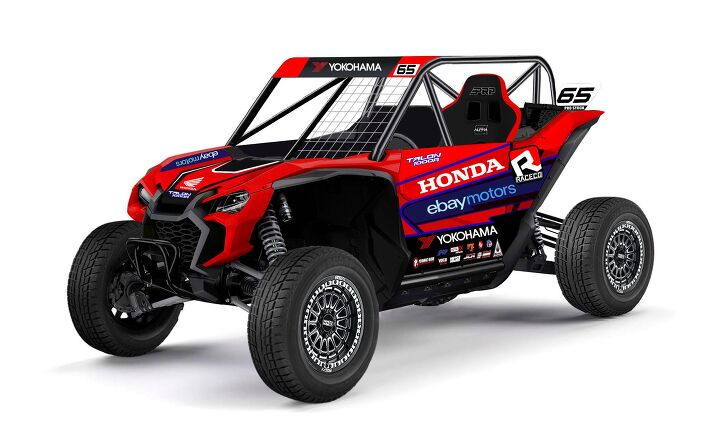 Dave Mason, Jr. will be the team's primary driver. An established short-course competitor and desert racer, Mason has earned top-five Pro 2 truck finishes in Champ racing, was the 2021 Great American Short Course Pro 2 Champion, and has posted endurance-racing wins in a variety of Best in the Desert, SCORE, and NORRA classes.
"For my entire 30-plus-year career, starting with racing off-road motorcycles for American Honda in the mid-'90s and then moving to four wheels soon after, I've wanted to launch a project like this," said Jamie Campbell, the team's owner and operator, as well as the brother of 11-time Baja 1000 motorcycle-class champion Johnny Campbell. "It's a pleasure to be working with top-tier partners like Honda, Yokohama Tire, and the Mason family, and to have support from eBay Motors. I look forward to professionally representing our stakeholders, and to showcasing the capabilities of the Honda Talon at the highest level of racing."
The team is strategically based in the Mason family's Crandon, Wisconsin, race shop, near Crandon International Raceway. This is a hotbed of short-course racing and host to two Champ rounds this season. The family is providing additional infrastructure for the project, including the team trucks and trailers. Raceco Honda may be a new team, but everyone involved is highly experienced in racing. Their Talon 1000Rs should do quite well in Champ's Pro Stock class this year. Published May 11th, 2023 11:15 AM
Top Brands
Popular Articles