1 View
Polaris Recalls Sportsman 450 and 570 ATVs
March 20th, 2023 1:43 PM
Share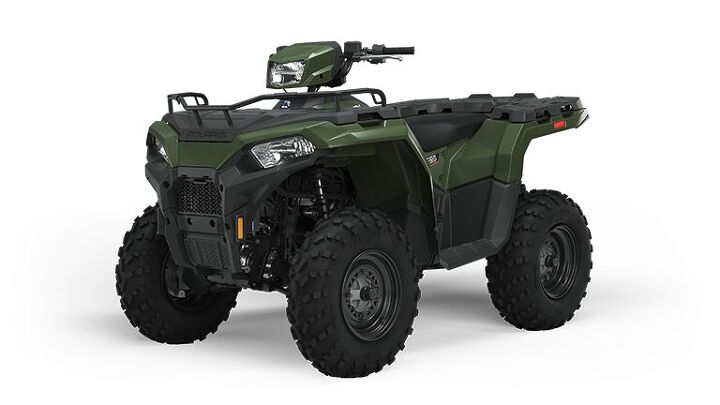 According to the US Consumer Product Safety Commission, Polaris has recalled 80,000 Sportsman 450 and 750 models built between 2021 and 2023, plus an additional 13,900 units sold in Canada.
The issue is that an improperly assembled wiring harness can contact the brake line or vehicle frame during use. This could cause a short circuit which can start a fire, and/or result in a loss of the use of the front brakes. Either of these situations is not particularly good and can cause burns, a loss of control, a crash, or any combination of these. Polaris recommends that owners not ride these ATVs and to contact a dealer to schedule a free repair.
The ATVs included in the recall were sold between May 2019 and November 2022. They include green, blue, beige, red, camouflage, gray, titanium metallic, black, white, azure crystal, and orange models. Exact VINs included in the recall were not provided, but you can check yours at the Polaris website to see if it's among those recalled. You can find your VIN stamped into the left rear portion of the frame.
While some recalls are for little things like missing warning stickers, this is one that owners should take seriously. Polaris has received five reports of fire, and three reports of damaged wires. Of the five reports of fire, two reports also indicated a loss of front brakes. So play it safe, park it, and have your dealer fix it at no cost to you.
Published March 20th, 2023 1:45 PM