1 View
World's Fastest Man Goes on ATV Tour [video]
January 17th, 2011 11:51 AM
Share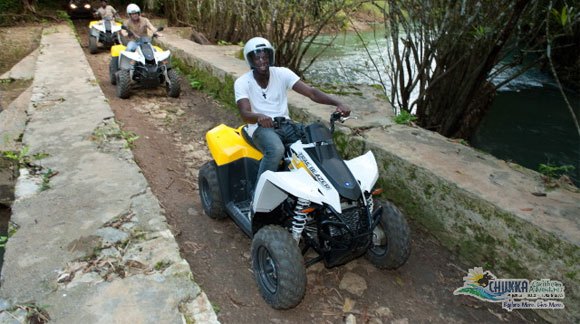 Three-time Olympic gold medalist and the world's fastest human, Usain Bolt recently went on an ATV tour in his home country of Jamaica.
Bolt, who holds the world record in the 100m, 200m, and 4X100m relay, took part in the Chukka ATV Safari. Tour organizers posted a video of Bolt's ride on YouTube, which you can view below.
Truthfully, the video doesn't show a great deal, but if you wanted to see perhaps the top athlete on the planet zipping around on a Polaris Trail Blazer this is probably your only chance. He even does one of his classic poses at the end of the video.
Get the Flash Player to see this player.
Published January 17th, 2011 11:51 AM