1 View
Earlywine Racing to Host 3-Wheeler Racing
February 3rd, 2012 5:07 PM
Share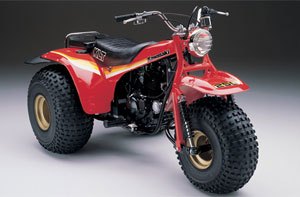 ATV history buffs should make their way to Maysville, Ky. to catch some 3-wheeler racing at Earlywine Racing's indoor motocross track Feb. 11-12, 2012.
The ATV industry may have switched to four wheels quite some time ago, but it would be a blast to check out the classics in action. The best part is that all 3-wheelers race for FREE! If you've got an old ATC sitting in your garage, dust it off and bring it along with you.
Earlywine Racing has hosted ATV.com twice in recent years. Once to test out a modified Yamaha YFZ450R and another time to give the Pitster Pro 125 a thorough thrashing. Maybe we'll see you there for a little three-wheeled racing!
Published February 3rd, 2012 5:07 PM