1 View
PRP Releases Bench Seat for Polaris RZR 4
April 20th, 2012 11:38 AM
Share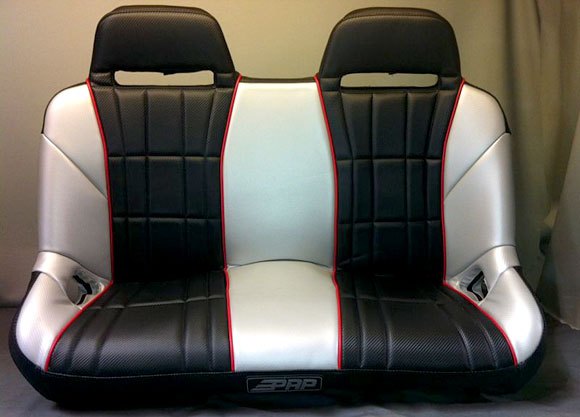 If you want to turn your Polaris RZR 4 into a RZR 5, PRP Seats may have the answer with its new GT Bench.
Slotted to accommodate three five-point harnesses, the GT Bench mounts to the stock rear seat pans and, according to PRP Seats, easily clips in and out. It also features large neck slots and lap slots, designed for easy installation and removal of harnesses. PRP Seats tells ATV.com that it only takes about 20 minutes to install the GT Bench and another 20 minutes to install the harnesses.
Retailing for $740, the GT Bench fits both the original Polaris RZR 4 800 and the recently released RZR XP 4 900. For more information, email Jason@prpseats.com or call 800-317-6253.
Published April 20th, 2012 11:38 AM