1 View
EPA Pulls Approval on More Than 70,000 Imported Vehicles
April 3rd, 2013 4:54 PM
Share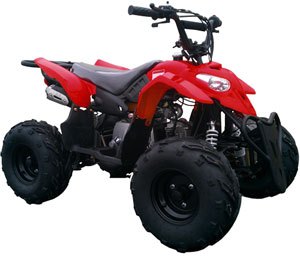 The U.S. Environmental Protection Agency (EPA) has come down hard on one importer, withdrawing approval of the import and sale of up to 74,000 gas-powered ATVs and motorcycles. The EPA believes it received either incomplete or falsified certification information.
Snyder Technology, Inc. and Snyder Computer Systems, Inc. (doing business as Wildfire Motors Corporation) is the importer in question. The EPA issued the vehicle certificates from 2006 to 2012 and after a lengthy investigation the agency believes that the applications for the certificates contained misleading information and must be voided.
All vehicles imported into or manufactured in the United States are required to have certificates of conformity. Manufacturers or importers must submit an application to EPA that describes the vehicle and its emission control system. It must also provide emissions data demonstrating that the vehicle will meet federal emission standards for certain pollutants.
In the cases of Snyder and Wildfire, the EPA believes the manufacturers failed to accurately test the emissions from their own products, all of which were imported from China.
Consumers who own the models covered by the voided certificates can continue to use them. However, you can expect the importer to face further action. As an example of the EPA's wrath, American Suzuki was hit with an $885,000 penalty in September after two models (2006-09 LT-R450 ATVs and 2010 RMX450Z dirt bikes) were found to have racing maps available that pushed emissions outside accepted control standards. A total of 25,458 vehicles were involved, compared to more than 70,000 in this case.
Published April 3rd, 2013 4:53 PM