1 View
GBC Motorsports Prepares for White Knuckle Event
May 31st, 2013 10:01 AM
Share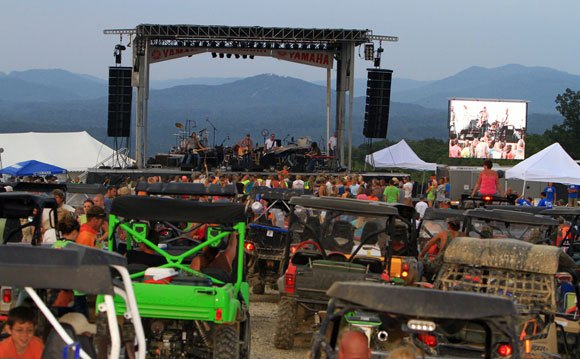 GBC Motorsports returns as an official event sponsor of the Brimstone Recreation White Knuckle Event. The annual Memorial Day weekend celebration draws racers and enthusiasts from across the country for the Wild Mountain Rampage and other attractions and events.
Brimstone Recreation's big spring event, set for May 24-26, features a variety of fun activities for ATV and SxS riders, including the Pro Armor Moonshine Run, mud bogs, drag races, and guided rides through more than 300 miles of roads and trails. The White Knuckle event is always capped off with a performance by a country music artist, and this year Jamey Johnson will take the stage to wrap up a memorable weekend for all in attendance.
GBC Motorsports' Kory Ellis will be set up in the vendor area with a full lineup of tires on display. GNCC Pro Johnny Gallagher and up-and-coming Pro-Am racer Randy Hamilton will be on hand to sign autographs at the GBC booth, so be sure to stop by and chat with ATV racing icons past and present.
For more information on the event, including registration, full schedule and rules, visit www.whiteknuckleevent.com or www.brimstonerecreation.com.
Published May 22nd, 2013 10:09 PM