1 View
Jagged X Clinches Best in the Desert Championship
December 9th, 2013 4:58 PM
Share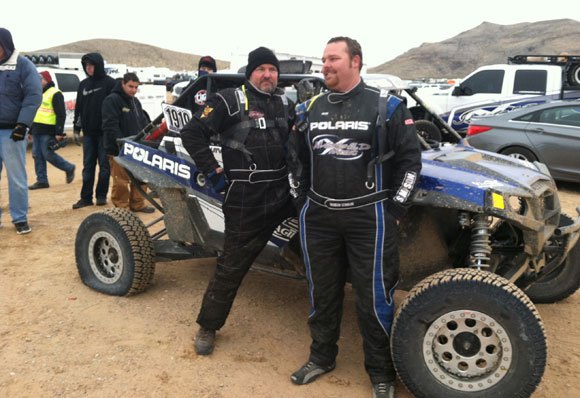 Fresh off its SCORE Championship win, Jagged X took on Best in the Desert's Henderson 250 for the chance to take home their second title for the year. When the dust settled, the No. 1919 proved victorious, winning the race and sealing the championship for the year. Coastal Racing took second in the race and finish third for the year.
The No. 1919 started in the second row so they had to be within 30 seconds of Coastal to win on corrected time. Brandon Schueler was right on the bumper of Coastal but late in the race, Coastal had to pull off for a short mechanical and the No. 1919 went by and was able to solidify the win. In the end, Team Jagged X edged out the season championship by just two points.
"Huge Huge thanks to Polaris Industries and all the great people that we work with there all year to constantly improve our team," says Jagged X's Bill Schueler. "We thank each and every member of our team, our friends and our families who devote their time to helping with our race effort. And, we thank all of our product partners and sponsors. Your products, support and advice help our team be the best it can be."
Jagged X is sponsored by Polaris, Walker Evans Shocks, Muzzy performance, Pure Polaris Lubricants, Factory UTV, OMF Performance, Cutting Edge MFG, Vision X Lighting, Simpson Safety, Summers Brothers Axles, Kroyer Racing Engines, Mountain States Contracting and CR Designs.
Published December 9th, 2013 4:58 PM