1 View
Winner Chosen in NFD Day Yamaha Viking Sweepstakes
January 9th, 2015 5:06 PM
Share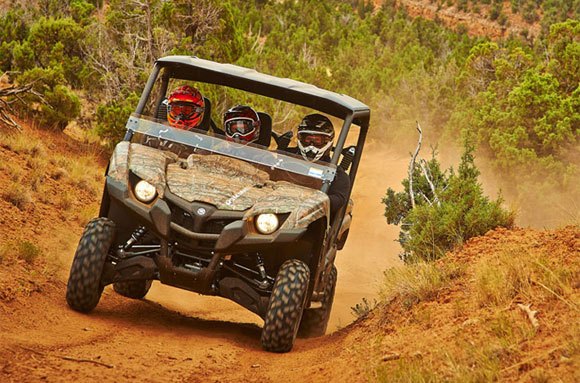 Yamaha Outdoors has been a longtime partner and supporter of National Hunting and Fishing Day (NHF Day), an annual celebration of outdoorsmen and women and the important contributions they make to the environment and economy. To help raise awareness and excitement for NHF Day in 2014, Yamaha donated a Viking Side-by-Side – a new high in the level of support for the day's events and participants.
Dorothy Jones of Blanks, La., was randomly selected as the winner. An avid hunter, Jones will soon be enjoying the class-leading comfort and superior off-road capability offered by her new 2014 Viking.
2014 Yamaha Viking 700 EPS Review
In addition to the Viking sweepstakes, Yamaha stepped up in 2014 as the founding sponsor of the all-new NHF Day Live It! Grants – a proactive, grass roots program created to celebrate hunters and anglers and all they do for conservation. Through the Live It! Grant program, NHF Day provided 13 grants to deserving organizations for 2014 NHF Day events that helped further the goal of connecting people to the outdoors.
"We're very happy to have Yamaha as a sponsor of National Hunting and Fishing Day, and a special thanks to the Yamaha Outdoor Access Initiative for its founding support of the new Live It! Grants," says Misty Mitchell, director of conservation programs for Wonders of Wildlife museum in Springfield, Mo. – the official home of NHF Day. "Yamaha vehicle giveaways continue to be a big hit with NHF Day participants, and the Live It! Grant program would not have been possible without Yamaha's added contributions last year."
Published January 9th, 2015 5:06 PM