1 View
DragonFire Releases Quick-Release Steering Wheel for YXZ1000R
December 3rd, 2015 11:28 AM
Share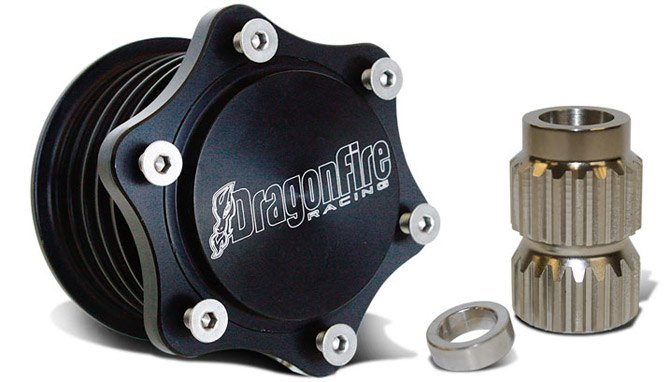 Opens YXZ to range of steering wheel options
DragonFire continues to churn out interesting products for the Yamaha YXZ1000R Sport Side-by-Side. The latest is a billet quick-release hub and a range of steering wheel options.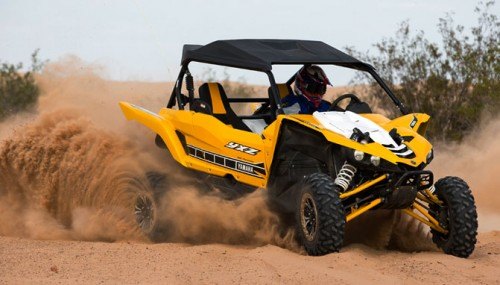 2016 Yamaha YXZ1000R Review"Our Gen2 Quick-Release Hub set-up is hands down one of the coolest and most functional products you can get for your new Yamaha," says DragonFire social media manager Chris Moore. "We have pioneered quick-release steering wheels for years, but have made yet another breakthrough! This is the same set up DragonFire has been racing and winning with for years, bringing home multiple championships in everything from the Baja 1000 and The MINT 400 to GNCC and the Mud Nationals.
"The billet spline has been precision machined to precisely fit Yamaha's adjustable steering column. Black anodizing on the hub for style and electroless nickel plating on the spline for longevity ensure proper function for years to come."
Designed for a 6-lug bolt pattern, the hub will fit all of DragonFire's steering wheels, which are sold separately.
According to DragonFire, the design allows removal of your steering wheel in seconds, which makes it easier to get in and out of the vehicle. It also doubles as a theft deterrent, as a UTV with no steering wheel is more difficult to steal.
DragonFire's Gen2 Quick-Release Hub retails for $181.99. Visit DragonFireRacing.com for more information.
Features
Includes Hub & Spline Adapter
Hub Black Anodized For Style
Spline Adapter Electroless Nickel Plated For Longevity
Bolt-On Installation, No Cutting Or Welding Required
Works With All DragonFire Steering Wheels
Published December 3rd, 2015 11:28 AM