1 View
KYMCO Giving Away a MXU 450i ATV
May 17th, 2016 3:32 PM
Share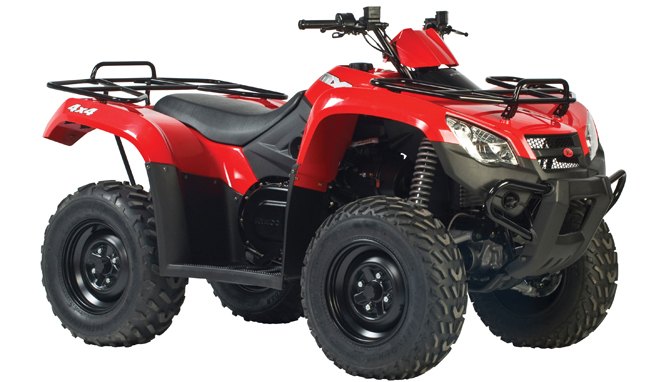 Enter the AMA Pro Racing Sweepstakes for your chance to win
(Press Release) In celebration of its partnership with AMA Pro Racing and its renewed status as the Official Scooter and Side-by- Side of the AMA Pro Flat Track Series, KYMCO USA has created a sweepstakes through which one enthusiast can win a KYMCO MXU 450i 4×4 ATV.
The contest, which runs until Sunday, Sept. 25, is open to all U.S. citizens and requires no entry fee nor purchase.
A mid-sized ATV packed will all the punch one would expect from KYMCO's engineering team, the 450i is powered by a 443cc, liquid-cooled, SOHC, EFI engine that roars to life at the push of a button. KYMCO's Automatic CVT transmission and "on the fly" shifting from 2WD to 4WD make even the most extreme off-road travel manageable.
To complete the package, KYMCO's class-leading Independent front and rear suspension smoothes the ride whether the obstacle is the tightest corner or the most rugged trail. And, finally, the winner can choose his own color as long as it is red, green or black.
AMA Pro Flat Track is the world's premier dirt track motorcycle racing series and one of the longest-running competitions in all of motor sports. Its 15-race season runs through October with upcoming events in Phoenix (May 14), Sacramento (May 21) and Springfield, Ill. (May 29).
For Entry Details: http://www.kymcousa.com/giveaway/ama.html.
Published May 17th, 2016 3:32 PM