1 View
QuadBoss Introduces QBT346 Sand Tires
December 14th, 2016 2:01 PM
Share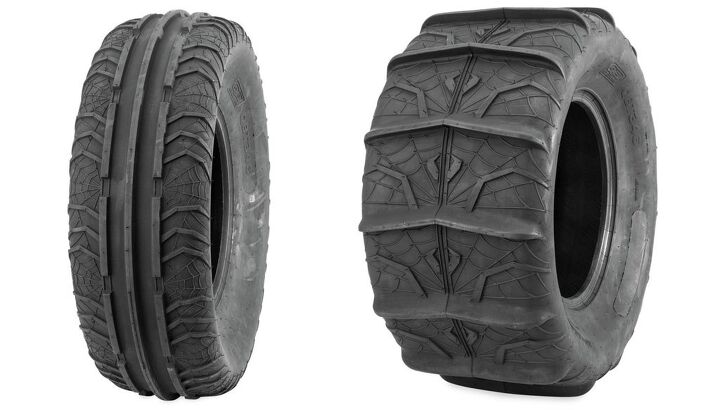 New option for dune riders available now
QuadBoss, a leading manufacturer of high quality ATV and UTV parts and accessories, is getting set to roll into the new year with the introduction of their new QBT346 Sand Tires.
"Our sand tires are what you want for your high-powered UTV to perform well in dunes and any other sandy soil," says Jason Baldwin, Brand Manager for QuadBoss. "They have a custom spider web design that stands out and really looks great on the UTV."
Each tire has a 6-ply lightweight carcass that delivers a high level of floatation in the sand. The tri-ribbed design on the front tires gives you optimal turning and traction while the rear tire design offers quick hook-up and acceleration. Each tire has a staggered paddle design that provides traction and cornering capabilities.
QBT346 Sand Tires (P/Ns 609322 to 609325) from QuadBoss retail from $115.95 to $179.95 and can be ordered through your local Tucker Rocky | Biker's Choice dealer.
Published December 14th, 2016 2:01 PM