85 Views
Why Is My ATV So Difficult To Start
February 2nd, 2017 10:46 AM
Share
We're committed to finding, researching, and recommending the best products. We earn commissions from purchases you make using links in our articles. Learn more here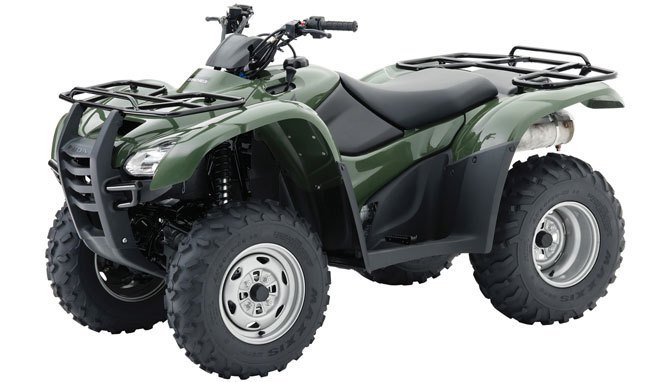 ATV AnswerMan looks into a problem Honda Rancher 400
When my Honda Rancher 400 sits for a day or more, gas drains back to the tank making it a five-minute crank to start. What can I do to fix this?
Joe Howard
Hi Joe,
Well there is one thing that is for certain, the gas is not draining back into the tank. The tank on your TRX400FM sits well above the carburetor (right between your legs under the handlebars) and cannot return once it leaves via the petcock. There are several things that can be causing the slow start, though, so let's look at a few options to try and figure out your issue. Since you did not list the year I have to guess it's at least a 1995 to 2007 variant of the Rancher, as these were the years a 400cc engine was built for the Rancher models.
One of the reasons a carbureted engine is a little tough to start sometimes is the compression of the engine is too low to draw ample fuel into the cylinder to burn. If the rings, piston or cylinder are not working properly, not enough suction or compression is produced to pull the fuel in. Do a compression test to determine if the engine is within spec according to Honda's service manual.
Another problem you might encounter are the valves not being set in the correct tolerances or being worn past service limits, causing what are essentially timing issues. Shimming or adjusting the valves needs to be performed by a service tech or experienced mechanic, as you can cause more damage by not getting this service done correctly the first time.
These are all real issues that a trusty old ATV will encounter sooner or later and if you do not service the engine properly in the timely intervals required by the manufacturer,then you will see it sooner rather than later. Look at these items carefully and I think you will find that you need to give this TRX400F a few hugs and kisses to get back into the trail. Published January 19th, 2017 11:44 AM
Top Brands
Popular Articles