7 Views
Why Won't My ATV's Ball Joint Stay in Place?
February 27th, 2017 12:40 PM
Share
We're committed to finding, researching, and recommending the best products. We earn commissions from purchases you make using links in our articles. Learn more here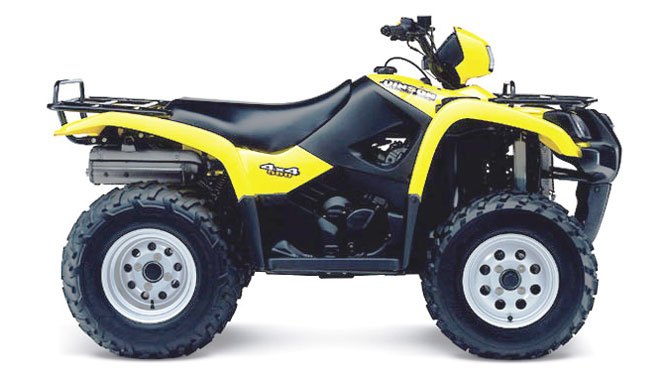 ATV AnswerMan digs into a problem Suzuki Vinson
I have a 2003 Suzuki Vinson that I recently replaced ball joints on. The problem is the lower right ball joint will not stay inserted at the top. I replaced the bolt (10×30 but that didn't help. Why won't the top of the ball joint stay in place? Thanks in advance!
Adam
Hi Adam,
You have a very interesting question and one that may only be able to be answered with a little more investigating on your part. These pinch bolt-style connections typically work well and really have two different securing designs built in. The pinching of the bolt is one form of a securing lock but the bolt also slides through a dip or half moon shaped recession in the stem of the ball joint that pretty much locks the stem from pulling back out of the pinch clamp. I would say the only way this could be a problem is if the ball joint is not the correct replacement part.
Assuming you had purchased the parts from the dealer there is a slight possibility that the order was mixed up, but the upper and lower ball joints on the Suzuki Vinson are the same part number. My suggestion is to simply look closely at the pinch clamp and be sure the knuckle itself is not broken or cracked there. From that point I'm at a loss for what could cause it to slip out. Published February 9th, 2017 10:44 AM