1 View
Celebrities Who Enjoy Off-Roading
April 18th, 2016 11:31 AM
Share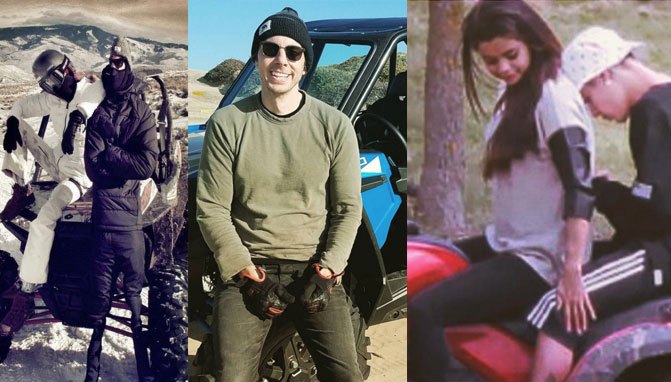 They're regular people just like us...only famous!
Back in the day it wasn't unheard of to see a hip hop artist include an ATV in a music video. Now days, it's not uncommon at all to see some of the biggest celebrities out enjoying the off-road in a variety of vehicles. Actors, musicians, DJs…they're regular people just like us who like to have a good time!
Dax Shepard poses next to his modded RZR
A photo posted by Dax Shepard (@daxshepard) on Mar 15, 2016 at 8:10am PDT
Calvin Harris and Taylor Swift go incognito in the desert
A photo posted by Calvin Harris (@calvinharris) on Dec 24, 2015 at 5:42pm PST
Tyler Hubbard of Florida Georgia Line catches some air (but sure could use a helmet)
A photo posted by Tyler Hubbard (@thubbmusic) on Mar 26, 2016 at 1:55pm PDT
Jake Owen clearly doesn't mind getting his RZR Turbo muddy
@BarefootJake getting ready to rip it style before he rocks it at Brimstone.
A photo posted by Polaris RZR (@polarisrzr) on Sep 19, 2015 at 12:29pm PDT
Somebody please buy Justin Bieber and Selena Gomez helmets and riding gear!
A photo posted by Justin Bieber (@justinbieber) on Dec 1, 2015 at 7:03pm PST
Published April 18th, 2016 11:21 AM