1 View
Complete the 2021 ATV.com Reader Survey for Chance to Win $500 Amazon Gift Card
August 4th, 2021 11:22 AM
Share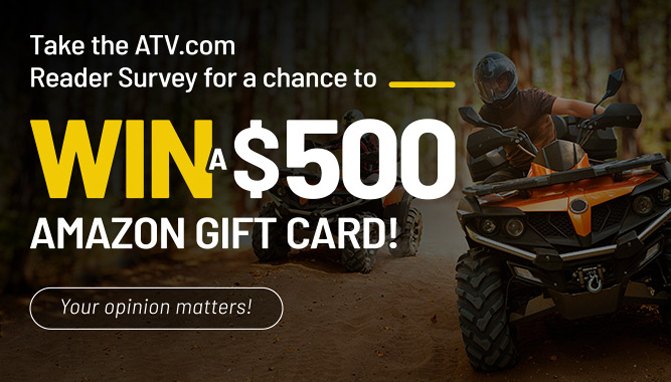 Help us create the content you want to read!
The team at ATV.com is always looking for ways to get you the content you want, which is why we're conducting a reader survey to learn more about readers like you: what you ride, how often you ride, which brands you're most interested in, what you'd like to see more of on ATV.com. As a special thank you for completing the survey, we'll be giving away a $500 Amazon gift card to one lucky reader.
Simply complete the ATV.com Reader Survey by August 31, 2021 to be automatically entered into the draw.
Take the 2021 ATV.com Reader Survey here
Please note: while we encourage all our readers to complete the survey, the gift card draw is only open to US residents age 21 and older. For full rules and regulations, click here.
Published June 30th, 2021 2:37 PM