1 View
May 2nd, 2008 10:55 AM
Share
PowerSports Entertainment suspends corporate operations
In a move that will no doubt surprise a lot of ATV racers and race fans, PowerSports Entertainment Inc. has announced that it has suspended corporate operations and as a result the WPSA 2008 PowerSports ATV Tour race schedule is now cancelled.
"All of us here at the WPSA regret that we have no choice but to suspend operations and cancel the ATV tour at this time," says Rick Murphy, CEO of PowerSports Entertainment Inc. "We have been working diligently for many months to fundamentally improve our business model and acquire financing that would allow us to move forward, but we were not able to consummate the contemplated transactions and we foresee no significant increases in sponsorship or event revenue that would gap the projected deficits."
ATV.com talked to PowersSports Entertainment president Scot O'Malley in February and he was excited about the ATV series expanding its footprint this year. The series opener was supposed to happen in Alvord, Tex., but that race was postponed in April.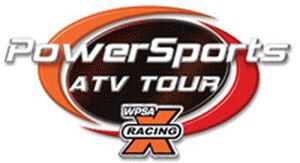 "While the company is considering a variety of options, none of these options would happen quickly enough to justify running the WPSA Championship ATV Tour according to our established standards and we believe that it is best to cancel the 2008 ATV season rather than attempt a watered down version," says O'Malley. "We are attempting to find remedies that would allow us to resume operations, but at this time we have no firm solutions. Hopefully we will be successful in our endeavors."
"On behalf of Rick, Scott, Tes, myself, the WPSA staff, our volunteers and everyone else who worked their tails off to make the last two seasons happen, we offer our heartfelt thank you to the sponsors, our TV production company, the track owners & their local crews, the team owners, and all of our racers, parents and families who supported us so strongly," says PowerSports Entertainment executive vice president Kent Lungstrom. "It deeply saddens all of us that we are not in a position to continue at this time and we regret that we have to shutter such a great series after much too short a run."
Published May 2nd, 2008 10:55 AM
Top Brands
Popular Articles