1 View
ATV.com Outdoor Series Roundup
June 16th, 2015 4:35 PM
Share
We look at everything you can do with an ATV or UTV
ATVs and UTVs are versatile machines that can be used for a whole lot more than just doing some work around your property or checking out your local trails. This spring and summer we decided to shed some light on a few of these off-road activities with a 12-article series.
We unofficially dubbed it the ATV.com Outdoor Series and explored fishing, hunting and camping with your favorite off-road toys. We also showed you how to use a GPS device, help maintain off-road trails, find new places to ride, and tow your ATV or UTV safely and securely.
In case you missed any of these great articles put together by contributor Rick Sosebee, you can check them all out here.
Hunting and Fishing
Trout Fishing with Kawasaki and Richard Childress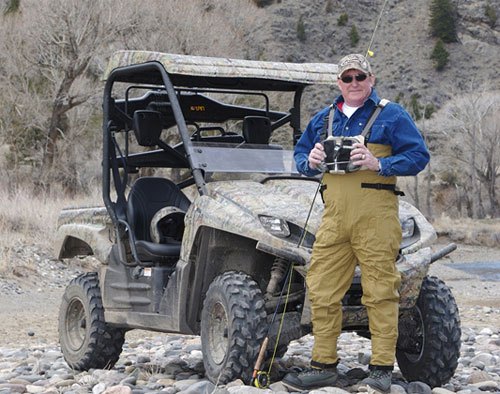 Any car racing fan would jump at the chance to go fishing with NASCAR legend Richard Childress and hang out at his ranch in Montana. We got to do just that as Kawasaki invited a handful of off-road writers out to Montana for a couple of days of fishing and fun with Childress and a Kawasaki Teryx.
Click here to read about this amazing adventure.
Top 10 Products for the ATV Fisherman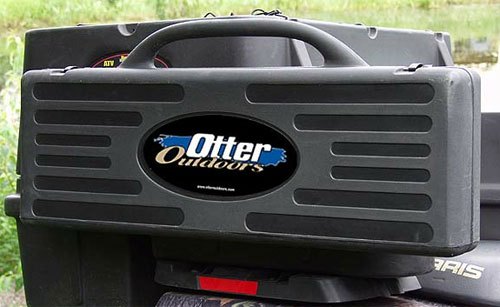 Anybody can drop a line in the water and pull out a fish from time to time, but if you're taking your ATV or UTV to a remote fishing spot you'll need some additional gear. We found 10 products that would make for a much more enjoyable and successful time on the water.
Click here to read about 10 of our favorite fishing products.
Hunting with an ATV: Getting Certified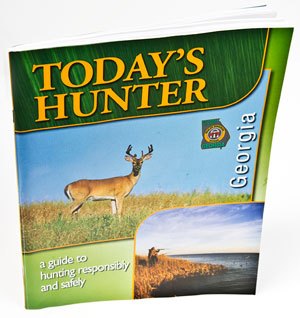 It may not be top of mind when you're preparing for your first hunting experience, but every hunter needs to complete a safety course. We'll take you through our experience of studying on-line taking the final exam. This is not a quick and easy process, so be prepared to do a little work.
Read all about our certification process here.
Top 10 Hunting Accessories for Your ATV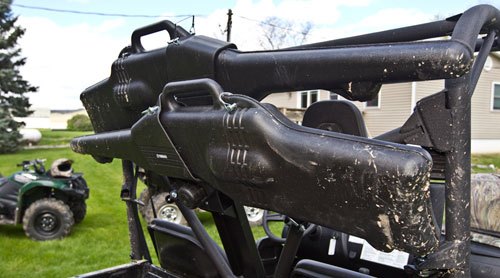 If you're preparing for a hunting adventure, you've got to be prepared. We put together a great shopping list for all the would-be hunters out there. We look at GPS devices, gun boots for your ATV or UTV, gear bags, proper hunting attire and much more.
Click here to see our favorite hunting accessories.
Turkey Hunting in Nebraska Onboard Yamaha ATVs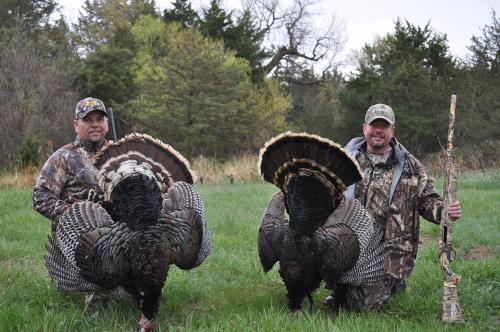 After securing our safety certification and loading up on some awesome hunting gear, it was finally time for the hunt! Yamaha invited us out to Nebraska for a turkey hunting adventure we'll never forget. We loaded up some Yamaha Grizzly ATVs and Yamaha Rhino UTVs to try and catch the illusive and tasty birds.
Read all about our hunting adventure here.
Camping
Camping with an ATV: Advice on Gear and Trip Planning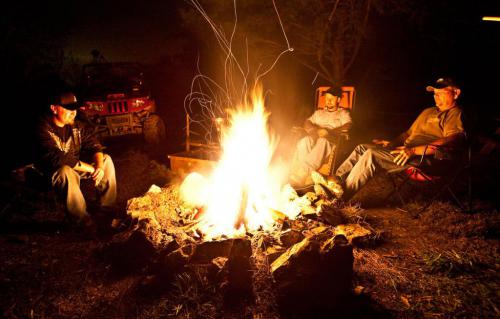 Whether it's a simple getaway for the weekend or an wild adventure that takes you across miles of trails from town to town, your ATV or UTV is a great way to enjoy the outdoors. We go over some great camping locations across the United States and look at some camping gear that will help you enjoy the great outdoors.
Desert Camping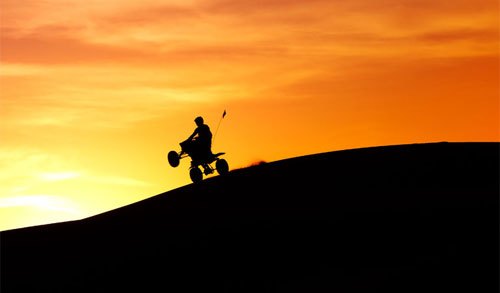 When most people think of camping, serene lakes and lush, green forests usually come to mind. For some, however, the open desert is what camping is all about. Of course, desert camping brings its own set of challenges. We'll go over some things you should have with you for your desert camping adventure.
Read about our desert camping advice here.
New Riding Destinations and How To Find Them
Destination Off-Road!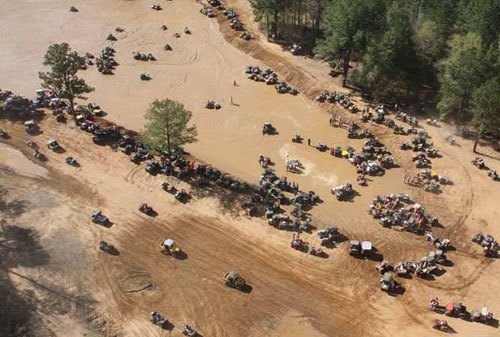 If you're tired of riding the same trails over and over, it may be time to explore some new riding areas. We did some digging and found an amazing variety of pay-to-ride locations across the country that are worth exploring. Whether you like rocky trails or motocross tracks, you'll find it here.
Click here to read about 11 amazing riding destinations.
Know Where You're Going with a Handheld GPS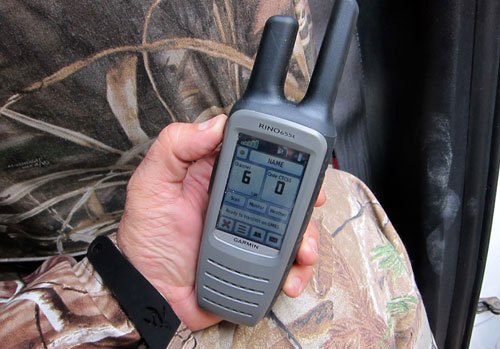 You may know your local trails like the back of your hand, but when you go searching for new places to ride it's best to go prepared. A GPS device will not only help you find out what lies ahead, but it can also tell you where you've been. As well, many modern GPS devices serve as two-way communication tools, so you can keep in contact with everybody in your group.
You can read all about using a GPS device for ATVing here.
How To Tow ATVs Safely and Securely

Before you hit the road in search of new places to ride, you'll want to make sure your trailer and all its expensive contents are properly secured. Our trailering expert will teach you everything you need to know about D-Rings, Ratcheting Straps, Breakaway Chains, Trailer Brakes and more.
Click here for a full learn all about towing and trailering.
Trail and Machine Maintenance
How To Help Maintain Off-Road Trails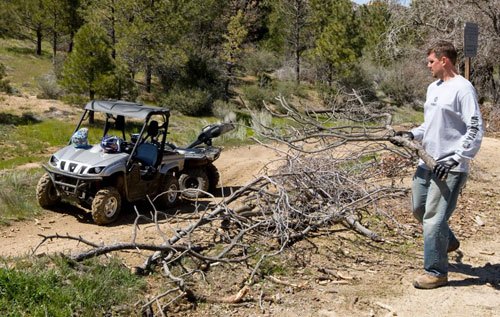 We all love riding ATVs and UTVs, but what if we didn't have access to trail systems anymore? If nobody is taking the time to build and maintain a trail, you can bet it won't be available for long. What can you do to help save the trails you and your family love to ride?
Click here to read about what you can do lend a helping hand.
10 Things To Check Before Riding Your ATV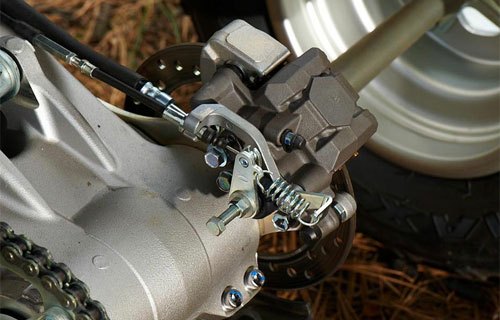 Without proper maintenance your ATV will turn from trusted friend to ticked off nuisance. We've put together a checklist of 10 things you should look at before you squeeze the throttle. After all, a little work now could save you a whole lot of time and money later.
Published August 22nd, 2012 12:10 PM
Top Brands
Popular Articles