1 View
NOHVCC Offering OHV Scholarship at Marshall University
July 29th, 2015 12:36 PM
Share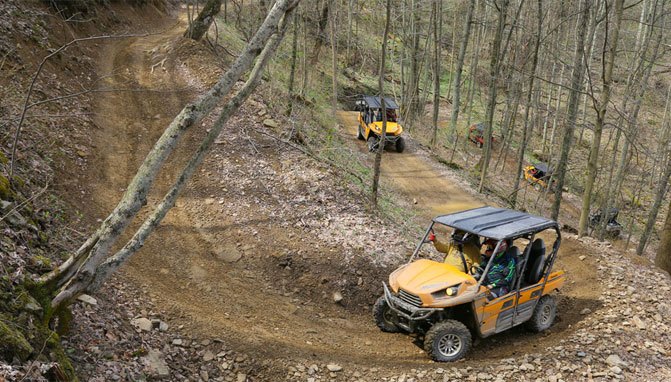 Scholarship covers OHV Recreational Management program
The National Off-Highway Vehicle Conservation Council (NOHVCC) is once again offering a scholarship for a semester of the Marshall University OHV Recreation Management program.
The fall semester OHV Recreation Management courses are PLS 450/550: Introduction to Off-Highway Vehicle Recreation; and PLS 452/552: Construction of OHV Trail Systems.
"The information in these courses can be invaluable for both agency personnel as well as enthusiasts," NOHVCC says in a release. "The winner of the scholarship will be able to choose 1 of the 2 offered courses for this fall's semester."
This semester's scholarship is being offered by the Right Rider Access Fund. The applications are due in the NOHVCC office on August 7th. NOHVCC will review the applications and choose a winner in the shortest amount of time possible. Fall courses begin August 24th.
Information about all four courses, including how to register for the courses, is available here. For more information regarding the scholarship or to receive an application, contact NOHVCC staff at trailhead@nohvcc.org.
Published July 29th, 2015 12:36 PM