1 View
How Not to Wheelie Into a Mud Hole + Video
September 29th, 2016 10:52 AM
Share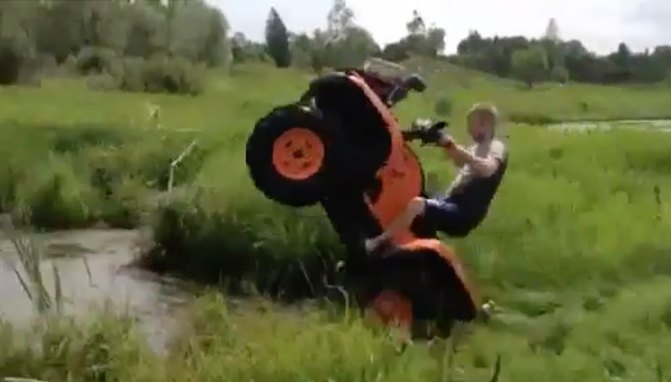 Easy does it there fella.
We get that everybody's got to start somewhere, but this guy clearly had no clue what he was doing. And his tailbone probably reminded him of that every day for a week.
Editor's Note: ATV.com recommends riders always wear a helmet and other safety gear.
A video posted by AMAZING ATV/UTV (@mudreligion) on Sep 26, 2016 at 1:02pm PDT
Published September 29th, 2016 10:52 AM