1 View
Jurassic Park 4 Begins Filming in Glamis + Video
November 16th, 2016 10:24 AM
Share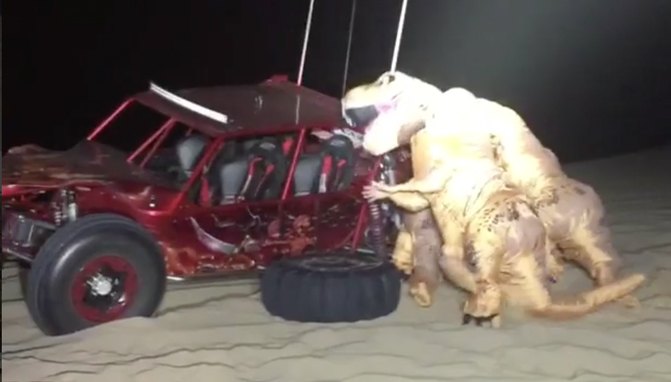 Whatever you do, don't make them mad!
Okay, we don't know anything about Jurassic Park 4, but we think it would be REALLY cool if they included UTVs and sand cars ripping around the dunes in it. We're not really sure how they would explain the whole "dinosaurs loose in the dunes of southern California" part, but hey, that's definitely a movie we'd line up to see!
Please excuse the language at the end.
A video posted by Sierra Romo (@sierra_romo929) on Oct 30, 2016 at 1:01pm PDT
Published November 17th, 2016 2:24 PM