1 View
KYMCO Doing Live Video Feeds From Vegas to Reno Race
August 25th, 2017 5:07 PM
Share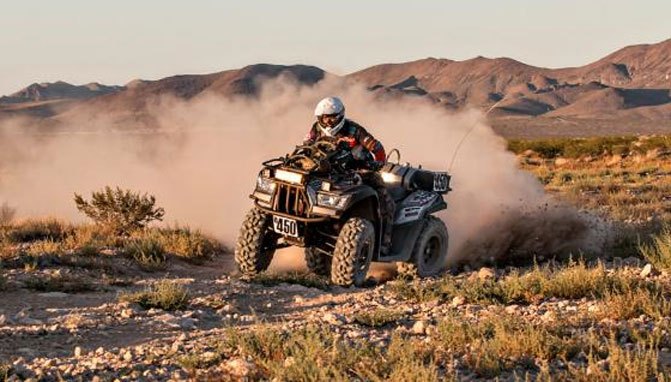 If you love ATV desert racing, but can't make it out to this weekend's Best in the Desert Las Vegas to Reno race, the folks at Team KMCO KEP WARP OFFROAD Factory Racing you have covered with live streams and more.
The team is posting Facebook live streaming reports, images and short videos at https://www.facebook.com/KYMCO.ATV/, along with additional postings on Instagram ( @kymco_offroad). More information can be found at www.BITD.com.
Team KYMCO KEP WARP OFFROAD Factory Racing riders are prepared to do battle in the 550-mile race and are hopeful of a strong finish.
"We spent yesterday testing and dialing in our race quad to compete and complete this desert challenge. Today, we've completed sign-up, passed tech inspection and will attend the riders meeting tonight before getting one more night of good sleep. Tomorrow is the day and we are looking forward to tackling this massive test of endurance." said Thad Josey, Creative Manager for KYMCO USA.
Sponsors supporting TEAM KYMCO KEP (KYMCO Extended Protection) WARP Factory Racing include: KEP (KYMCO Extended Protection), WARP Offroad, Elka Suspension, TrakMotive, TireBlocks, CST, Dynojet, MZM Performance.
Published August 18th, 2017 1:36 PM