1 View
2018 Polaris Ranger Accessories
May 9th, 2019 12:44 PM
Share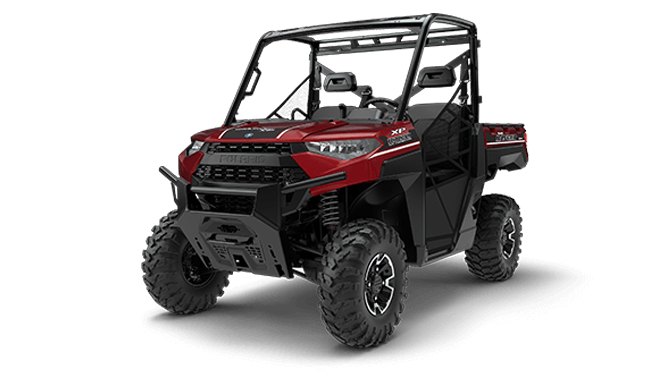 The Polaris Ranger is synonymous with hard work and because of it's popularity as a "get 'er done" utility vehicle, you won't have to look far to find a host of Polaris Ranger accessories.
As the flagship utility vehicle from Polaris, the Ranger has a longstanding reputation as a real workhorse. The platform has seen many adaptations over the years, but one thing that hasn't changed is the Ranger's propensity for hard work. When it comes to finding a Ranger model that's just right for you, choose from one of their special edition models designed to meet a wide variety of specific needs or pick up a base model and outfit it with a host of Polaris Ranger accessories that are just right for you. Here are three that we think are incredibly helpful.
Polaris Ranger Maintenance Kit
Whether you use your Ranger for work or play, routine maintenance is going to maximize performance and extend the life of your machine. This complete maintenance kit from Polaris provides everything you need for a basic vehicle service including an air filter, oil filter, two NGK spark plugs and all the necessary fluids. Because you won't always have the time to haul your machine down to the dealer, this is one of those Polaris Ranger accessories we recommend having on the shelf at all times. Price $149.99 Learn more here.
Lock & Ride Sport Roof
Whether you're working in the hot sun all day long or making your way to your favorite hunting spot, a roof is one of those Polaris Ranger accessories that will pay for itself over and over again. This Pro Shield Lock & Ride roof utilizes Polaris's easy on easy off Lock & Ride mounting system. Once installed, you can pull the roof off for open air comfort or leave it on for maximum protection. If your Ranger doesn't come with a roof direct from the factory, you can pick this one up for $359.89. Learn more here.
Vented Scratch Resistant Windshield
If you want to keep dust and debris out of your eyes while out on the trail or working around the farm, than a windshield is a must. This vented, scratch resistant windshield from Spike Powersports is an excellent choice. Manufactured from hard coated, scratch resistant polycarbonate, this windshield requires no tools to install and includes a sliding vent to help eliminate dust and keep occupants cool. Keep yourself and any passengers protected with this windshield for $377.95. Learn more here.
Published June 15th, 2018 2:59 PM
Top Brands
Popular Articles