1 View
Arctic Cat Offers Contingency for Mud Racing
April 10th, 2010 9:44 AM
Share
Cat covers three classes in CMR series
As the Championship Mud Racing (CMR) series gets underway, so does the support of the only ATV manufacturer bringing competition mud-ready ATVs to the track.
Arctic Cat's potent 650, 700 or 1000 Mud Pros have the ultimate power, ground clearance, snorkels and mud tires on the market. They also have a race contingency program during this summer's CMR series.
This is second straight year Arctic Cat has offered contingency for the CMR series. The Minnesota-based manufacturer also sponsored this year's Mud Nationals.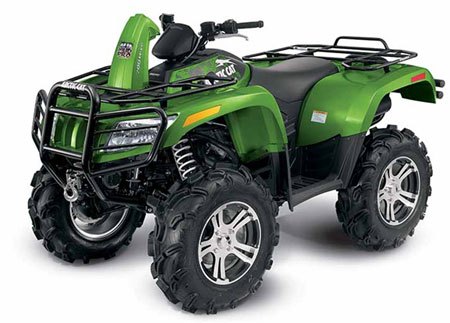 Published April 10th, 2010 9:44 AM