1 View
Pro Armor backed racers go 1-2 at Birch Creek MX
May 5th, 2010 10:49 AM
Share
Four Pro Armor riders in the top 10
Pro Armor rider Josh Creamer scores his second win in a row at Round 3 of the AMA MX Nationals with Dustin Wimmer finishing second. Round 3 was held at Birch Creek in Danville, Va.
It was a great weekend for racing, with the second moto having four different racers take the lead before points leader Josh Creamer took the win and overall. Creamer now leads the defending champion by just two points after three rounds.
Wimmer rode well all day with a win in moto 1. Moto 2 was not so kind to the champ, when his seat came off during the fourth lap, but he was able to stay in the top five and surprisingly a second place overall to salvage some points.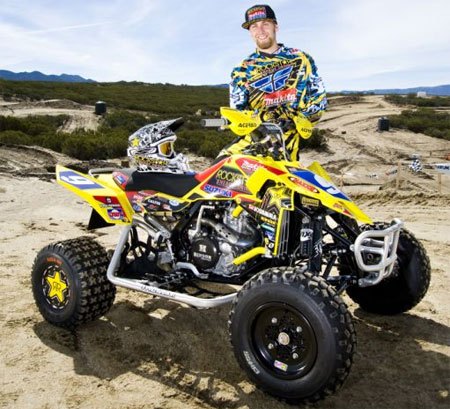 Several other Pro Armor riders found there way into the top ten. Jeremy Lawson had a good day with a 7-4 moto score for a top five overall in Round 3 moving him up to seventh overall in the series. Not far behind was Greg Gree finishing eighth overall with 10-8 moto scores putting him up four positions and inside the top 10 for the championship.
So after three rounds Pro Armor backed and Yoshimura powered Josh Creamer leads Dustin Wimmer by just two points. Round 4 is sure to be another great race at Sunset Ridge in Walnut, Ill. May 15 – 16.
Published May 5th, 2010 10:49 AM