1 View
Trail Riders Expo Set for August
July 17th, 2008 1:16 PM
Share
Three-day event takes place near Albany, NY
Mariaville, NY is set to host the Trail Riders Expo 2008, which runs from Aug. 22 to 24.
Though the event promises to be a lot of fun, organizers feel there is a more crucial need for it to be a success. Presented by the New York State Powersport Dealers Association, the Trail Riders Expo gives organizers a chance to meet up with some of the many thousands of ATV, off-highway motorcyclists and 4WD enthusiasts in the Empire State.
The goal of the event is to open more trails and places to ride in New York.
"The New York State Powersport Dealers Association is dedicated to opening new OHV trails throughout the state and we need to get more folks involved in the process," says Bob Ski who is the director of the organization. "Sure we want everyone to have a good time at what we hope will be an annual event, but from my perspective the contacts we can make with enthusiasts who may not yet be involved in a club or association will be very valuable to us."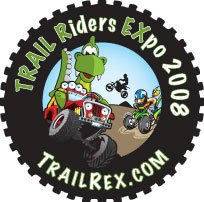 Ski says that there have been some trail success stories recently in New York, a state that, according to Ski, has been notorious for being tough on public OHV opportunities.
"The dealers in our organization are part of a select group that have banded together to create legal off-road riding opportunities," says Ski. "Their financial contribution and efforts have enabled a combined 800 miles of insured trails to be developed in the last 18 months in New York. We're trying to eliminate the old 'sell it and forget it attitude' that so many dealers in our area had for years. These guys are set to get something done."
The event will be taking place at a 200-acre gated facility called the Indian Lookout Country Club, which is about a 30-minute drive from Albany, NY. The three-day event will be packed with events and activities for the whole family, including:
Enduro/Quad Challenge Course
ATV Drag Race
FMX/Street Freestyle Exhibition
4×4 Truck Obstacle Course
ATV/4×4 Truck Mud Bog Race
ATV Sled Pull
Youth Demo Rides
Custom Truck/Jeep, ATV, Motorcycle Show
Children/Family Entertainment Area
Bounce Rides and Slides
Live Music Nightly
Fireworks
Political Guest Speakers
Toy Hauler/RV Dealer Display Area
Vendor Area
Manufacturer Demo Rides

For more details visit http://www.trailrex.com/.
Published July 17th, 2008 1:16 PM
Top Brands
Popular Articles