1 View
Yamaha Issues More Than $200,000 in GRANTs
July 21st, 2008 2:36 PM
Share
Funding to support OHV access
Yamaha Motor Corp., USA of Cypress, Calif. handed out more than $200,000 in the second round of its OHV Access Initiative GRANTs.
Yamaha says this money provides funding to projects supporting safe, responsible riding and sustainable, open riding areas across the country.
"Interest in the Yamaha OHV Access Initiative continues to grow as more organizations learn about this relatively new program," says Mike Martinez, Yamaha's general manager of ATV and side-by-side operations. "Yamaha dealers are embracing the program and actively assisting their local public land agencies, OHV clubs and associations in a combined effort to supply and support a safe and responsible off-road environment."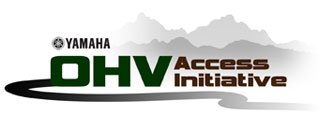 A total of 17 organizations from 14 states received GRANT (Guaranteeing Responsible Access to our Nation's Trails) funds for projects including OHV park development, trail mapping, signage, building materials for trail heads and construction equipment for trail development.
In just over six months, Yamaha's OHV Access Initiative has awarded in more than $390,000 to nonprofit organizations that help support responsible, open access.
The Yamaha OHV Access Initiative review committee will award GRANTs in amounts ranging from $2,000 to $25,000 to the following organizations:
Arapaho National Forest/Clear Creek Ranger District
Amity Rescue Squad
Arizona Off Highway Vehicle Coalition
Black Hills National Forest
Cycle Conservation Club of Michigan
Harland County Ridge Runners ATV Club
Hazard/Perry County Tourism
Indian Creek Valley ATV Club
Mining City Trail Riders (MCTR)
Moto-Trax
Northwood Riders OHV Club
Oswego County ATV Club
Roxbury Riders
San Bernardino National Forest Association
Tillamook County Sheriff's Office
Triangle Volunteer Fire Dept
Thedford Volunteer Rescue Squad

Yamaha recently entered into a partnership with the San Bernardino National Forest Association (SBNFA), which is less than 100 miles from Yamaha's corporate offices. On May 20, 2008 Yamaha staff worked the first annual 'Trail Clean Up Day' alongside members of SBNFA's OHV Volunteer Program in support of Yamaha's locally adopted trails.

"As leaders in the OHV industry, it's natural for Yamaha to be on the front line of the access issue," says Steve Nessl, Yamaha's ATV/ side-by-side operations marketing manager. "Participating with SBNFA and the Trail Clean Up Day is one way of getting our hands dirty to make a difference for our local trails. The SBNFA has a model OHV Program and this is a great example of the type of efforts we'd like to see nationwide."

Updated guidelines, an application form and information on the OHV Access Initiative are available at: www.yamaha-motor.com/ohvaccess.

Related Reading:




Yamaha hands out $190,000 in OHV awards
Published July 21st, 2008 2:36 PM
Top Brands
Popular Articles