1 View
Cheap ATV and UTV Upgrades You Can Do Yourself
January 6th, 2022 8:57 PM
Share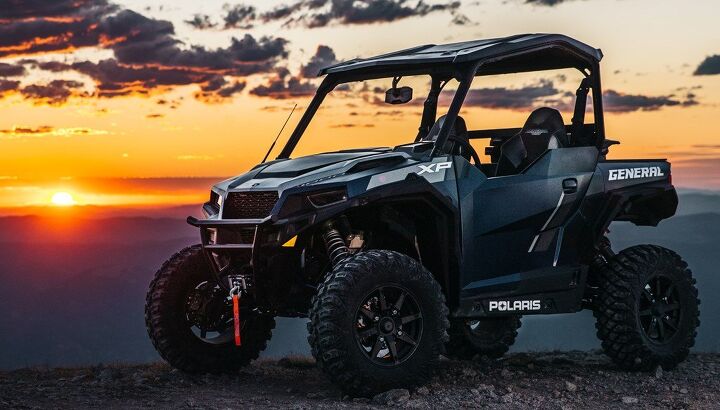 You don't have to spend a lot to improve your off-road rig
Owning an off-road vehicle can be expensive, but we are here to lighten the load with some cheap ATV and UTV upgrades that won't leave you broke.
Building a solid machine for your off-road adventure seems to be getting more and more expensive. Adding big tires and lifts in combination with engine mods seems to be the norm. However, there are a few things that might just be more within reach, providing even more of a benefit and at a really reasonable cost. In this short read I have assembled a few things that I like to use on my own machines that keep it running well and keeping those maintenance visits to a minimum. I have also added in a couple of things that I think every ATV and UTV owner should consider as preventative medicine.
Mud Protection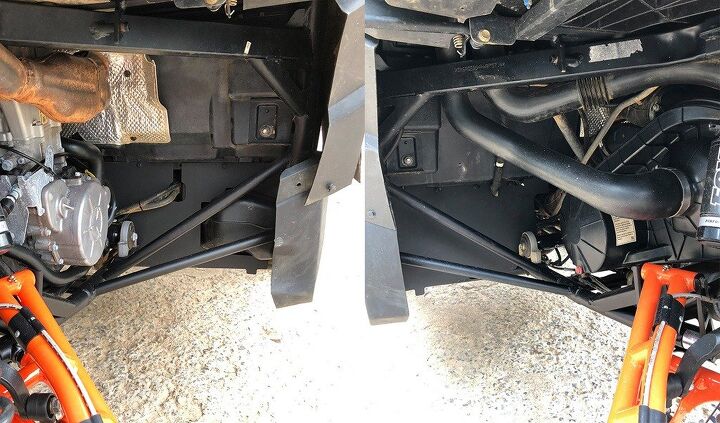 Riding in the wet weather is always fun and the muddy slick trails provide the sideways sliding to hone your car control skills. There is another thing this type of trail provides, however, and that's mud. There is a way to prevent some of that mud from getting into the tight spaces of your machine and I just installed these products on a Polaris General 1000. A company called Kemimoto sells mud protection that is easily installed to keep the mud from your tires from flying into the hidden spots and packing up like concrete. Made from high density polyethylene, these mud guards are some of the best UTV upgrades you can add to your machine and will save you some headaches at bath time. To further protect your ride from the sticky stuff, Kemimoto also makes radiator guards to add to your list of ATV upgrades.
Grips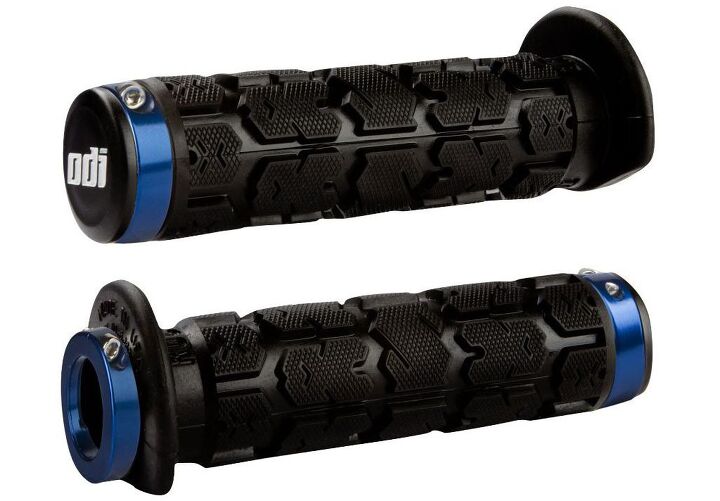 Hanging on to an ATV is part of the job, but just like all jobs it doesn't have to be miserable. Changing the grips on your bars can be one of the most rewarding and least expensive four wheeler upgrades that you can make. My personal favorite is a no-glue clamp on grip from a company called ODI. These grips not only feel great in my hands, offer great grip and control of your ATV, and won't break the bank. They are easy to install and are tuned to your specific riding conditions. Best of all, this is the very definition of a cheap ATV upgrade and they can be put in place in a matter of minutes.
Antifreeze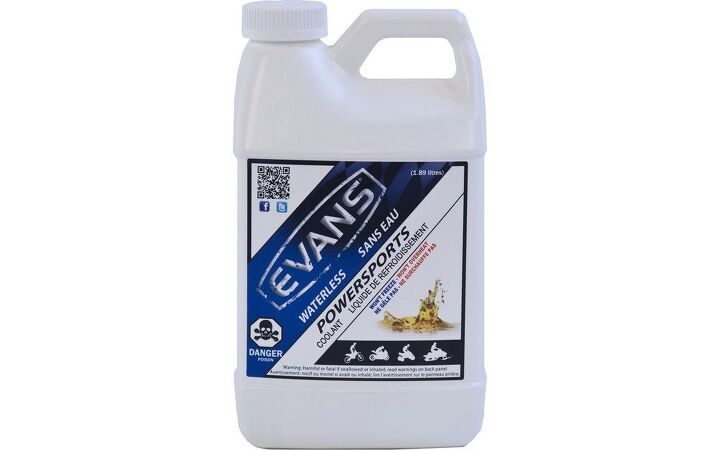 Keeping your ATV or UTV cool in the heat of the moment is very important to the life of the machine. Many off-road race teams rely on specialized coolants to give them that extra edge when riding in really demanding terrain, including seriously muddy conditions. Having covered ATV racing for years I began to see the Utility 4X4 racers like multi-time champions Michael Swift and Mike Penland adding Evans Coolant to their bag of tricks. Evans Coolant is cheap ATV insurance for those really harsh rides and would be a great as well as affordable way to get that little extra out of your time behind the wheel or the bars. This product also provides corrosion protection for the inside of your engine.
Upgraded Spark Plug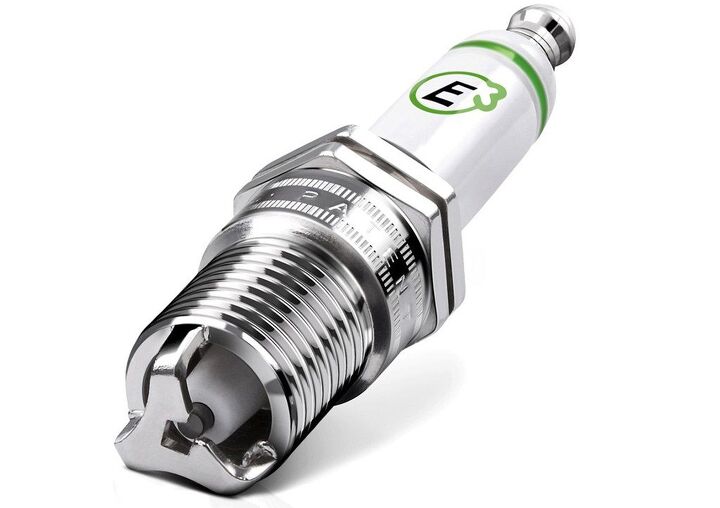 One of the most overlooked items to improve the performance of your ATV or UTV is how the engine performs. That begins with the internal health of the engine. You need three things to get that ATV or UTV "Up on the Pipe" and those are Air, Fuel and Spark. These items can also be tuned for that premium performance you have been missing. The first suggestion I can make is to buy a premium performance spark plug made for your machine's engine. The E3 brand of plugs has a unique look and design that gives the engine maximum fuel burn with their patented "Edge to Edge" electrodes. Burning all of the fuel that enters the cylinder means that you get all of the performance possible out of the engine.
Fuel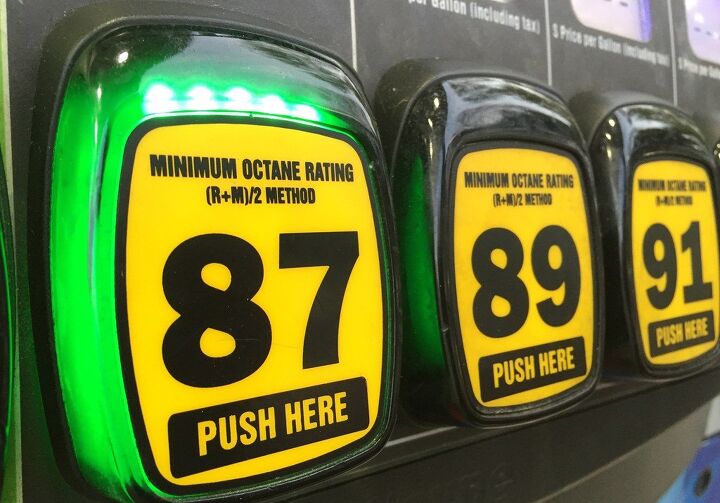 Photo by BrandonKleinVideo/Shutterstock.com
In my humble opinion, the final item on this list is the one that most will skimp on almost every time they pull up to the pump. Giving your performance ATV or UTV fuel that is sub par is like taking your first girlfriend to the movies and making her pay for her own ticket. It's shameful in many ways. Your machine deserves premium gasoline. Not 87, not 89…but the good stuff! If you cannot afford an extra $1 a tank to get the premium fuel, then maybe you should reconsider owning that rig. I mean really, if it's .03 or even .10 cents more a gallon to get the ripsaw rippin' then why not right? Don't be cheap when it comes to fuel or we will all poke fun at you as we slam the go pedal and leave your cheap self in the dust.
I love the idea of upgrading my grips, but are the ODI grips the best you can get?
Well, for the author of this piece they're the best but in reality the best grips you can get are the ones that are the most comfortable for you. We can tell you that many of our staffers have gone through tons of grip options, OEM and aftermarket, to find grips that are the most comfortable for them. One of the selling points of the ODI grips is that they feature the clamp-on installation, as opposed to others that require grip glue or safety wire to secure the grip into place. If you want to see even more grip options, click here.
Can fuel really make that big of a difference in how my machine runs?
As inconsistent that pump fuel is nowadays, it can absolutely make a difference in how your ATV or UTV performs. The higher octane fuel is usually processed for a cleaner, more consistent burn causing less detonation, which is hard on the top end of your machine. It can also help it run cooler.
Recent Updates
12/13/2021: Updated product descriptions, updated product links, added additional resources, added FAQ.
Become an ATV insider. Get the latest news first by subscribing to our newsletter here.
We are committed to finding, researching, and recommending the best products. We earn commissions from purchases you make using the retail links in our product reviews. Learn more about how this works.
Published March 11th, 2020 1:17 PM
Top Brands
Popular Articles