1 View
Check Out the New System 3 SS360 UTV Sand Tire
June 3rd, 2020 2:26 PM
Share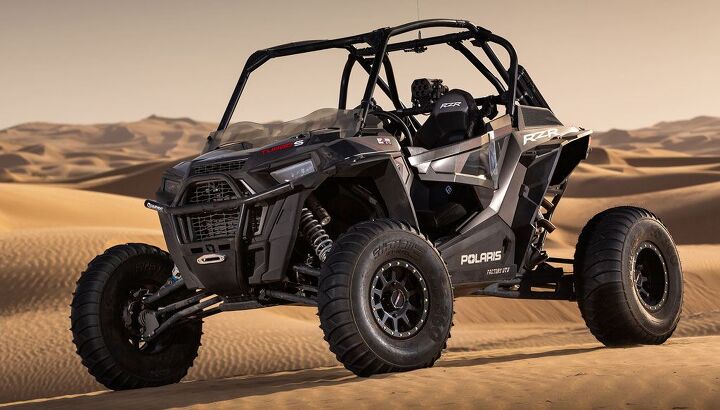 Lightweight sand tires designed to offer premium flotation
With the southern dune season closing in, a new set of sand tires for your UTV may be on the radar. If so, you should take a look at the new System 3 SS360 sand tires. It is currently available in four sizes.
Check out the press release below for more information.
With a highly flexible two-ply carcass and unique tread, the System 3 SS360 delivers handling precision like no other sand tire. The tread design provides an all-terrain feel on any UTV, with a performance style that carves through corners. It's the most playful sand tire available for your UTV.
The lightweight SS360 offers flotation second to none, and the tire's low-rolling resistance helps reduce stress on the vehicle's belt and driveline. The 16mm deep tread gives the best combination of cornering and straight-line propulsion for continuous traction in the sand, and transitions smoothly to hardpack when needed. System 3 engineers tested several compounds and tread sets before choosing these to provide the best performance – front and rear – in the sand.
Available Tire Sizes
| | | | | | | |
| --- | --- | --- | --- | --- | --- | --- |
| Size | Ply Rating | Overall Diameter | Tread Depth | Max PSI | Max Load | Tire Weight |
| 30 x 10-14 | 2 | 30.0″ | 0.63″ | 18 | 780 lbs | 23.0 lbs |
| 30 x 12-14 | 2 | 30.1″ | 0.63″ | 18 | 910 lbs | 26.0 lbs |
| 32 x 10-15 | 2 | 32.2″ | 0.63″ | 18 | 880 lbs | 25.6 lbs |
| 32 x 12-15 | 2 | 32.2″ | 0.63″ | 18 | 1020 lbs | 28.4 lbs |
Published August 30th, 2019 12:28 PM