3 Views
Don't Buy Another ATV Part Online Until You Read This
June 13th, 2018 4:12 PM
Share
We're committed to finding, researching, and recommending the best products. We earn commissions from purchases you make using links in our articles. Learn more here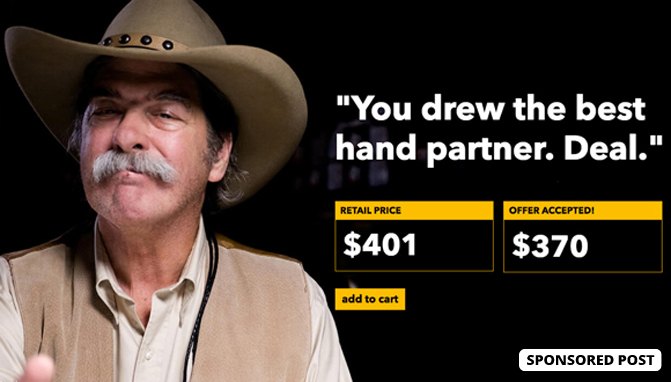 So it's 2018, and it's safe to say the internet is not only here to stay, but it has completely revolutionized the way we live.
That's a fact. With that in mind, it's rare anything comes across my plate that I haven't seen before. Today, so many people have their own "brand" and "website", that I'm starting to forget where I am. Also, if I have to hear another person tell me about their brand new web store, I'm going to lose my cool. The options of where to spend my hard earned money have grown, so I'm far more selective on where I use it.
In March 2018, I was presented with yet another "new online store." Hesitant to see anything I haven't seen before, I started searching on RPO Powersports for some ATV parts. I've been thinking about getting a new set of seats in my RZR for some time, but I've never been able to pull the trigger on actually ordering them. When I first got onto the site, I quickly noticed how organized it was. The navigation was very clear to me, and I noticed they had a lot of different parts and accessories. I started browsing and quickly found some from Kolpin, Beard, PRP and even Simpson Performance. The selection was pretty solid.
Then I noticed these "Deals Available" buttons across the page. When I clicked on one, I was directed to what appeared to me as a salesman asking, "Lookin' to make a deal?". I thought to myself, "I'll make an offer, why not?" After using my Facebook account to login, the screen was filled with a character named Walt.
"Looking to wrangle with me, partner? Let's Deal." He was staring me down. Now, at $400, these seats were going to be pricey so I wanted to see how much I could save. I decided to bid $10, just to see what happened.
Walt quickly fired back, "You're about as sharp as a mashed potato."
Ha! Well that's kind of cool, let's see what else I can do. I decided to man up and make a real offer: "$350."
"Let's make it $389" said Walt. Now wait a minute…
I just made a bid and Walt came back instantly with a counter offer. I've never seen anything like it. I went back at Walt: $360.
"$382". That's $18 off already! But I think I'll keep bidding. $370!
"You drew the best hand partner. Deal."
Holy cow! I just snagged $30 off with a character I haggled with in real time. This was such a cool concept. Now that I was fully engaged in the site, I decided to search on. I ended up finding some LED lights, a set of wheels and a brand new cooler, all for under $1,000! MSRP on everything was $1800, and I managed to haggle my way down to $1,000. This, was cool.
If I can ever recommend trying out a website for your off-road and ATV parts, this is one of them. It's truly something you'll have to see and use yourself. Very well done.
Find Your Deal at RPOpowersports.com HERE
This Sponsored Post was created for ATV.com with RPO Powersports. Published June 13th, 2018 3:30 PM
Top Brands
Popular Articles