2 Views
Poll: Where Do You List Your ATV or UTV For Sale?
May 22nd, 2018 11:02 AM
Share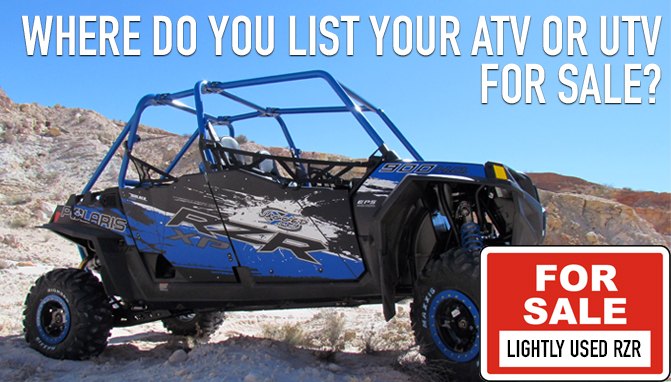 Do you have a hard time saying goodbye?
Whether you're moving on to bigger and better things or forced to get rid of your favorite four-wheeler due to unforeseen circumstances, sooner or later most people will find themselves trying to offload an ATV or UTV. Fortunately, there are a host of helpful tools and websites online, some of which are free, to help you find a buyer. When the time comes for you to sell an ATV or UTV, where do you list it for sale?
Published May 22nd, 2018 11:02 AM