1 View
That's One Way To Take a Family Photo + Video
February 23rd, 2017 2:20 PM
Share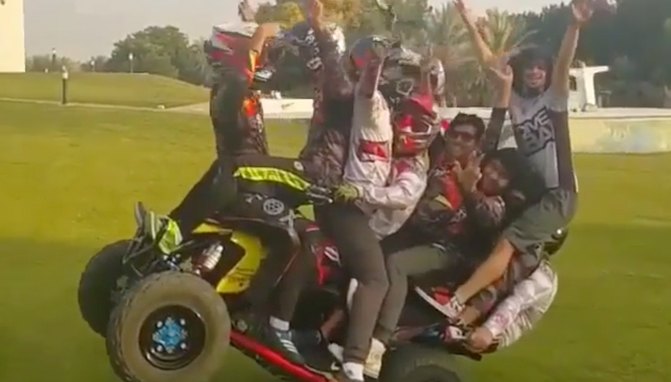 Say cheese, we only get one shot at this!
What is a family of 10 to do when they want to capture just how much they love ATV riding in their annual family photo? Just pack it in! We're betting the guy on the back must be a step child or he drew the short straw. We should mention that we don't recommend riding with more than one passenger unless the machine is designed for two-up riding. Unfortunately, nobody makes a 10-up ATV…yet.
ATV.com recommends that all ATV riders wear a helmet while on the machine.
A post shared by Dirt Bike Videos (@dirtbikevideos) on Feb 18, 2017 at 8:09am PST
Published February 23rd, 2017 2:20 PM