1 View
This 4 Seat RZR is Getting After It in This Moab Hot Tub + Video
May 30th, 2017 4:55 PM
Share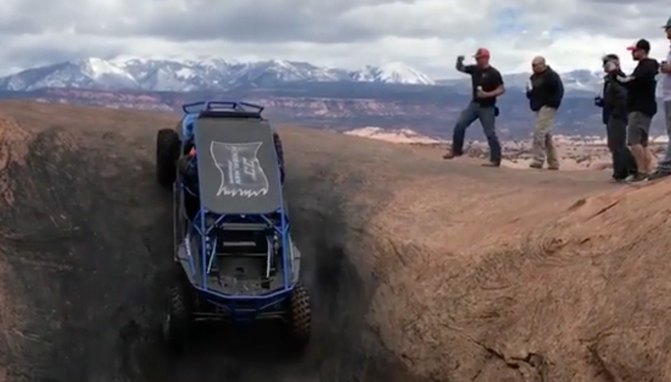 There's only one way out, straight up!
Climbing out of one of the hot tubs on Devil's Highway in Moab Utah isn't necessarily the hard part. Most people either make it or they don't. Working up the courage to try it and overcoming all the "what ifs" is a different story. This guy was getting after it and although he didn't make it, managed to save what could have been a nasty rollover in this Moab hot tub.
ATV.com recommends that UTV drivers wear a helmet whenever behind the wheel.
A post shared by RZR-TUBE (@rzrtube) on May 22, 2017 at 6:34am PDT
Published May 31st, 2017 8:53 AM