1 View
This Guy Never Met a Mud Hole He Didn't Like + Video
May 31st, 2018 11:47 AM
Share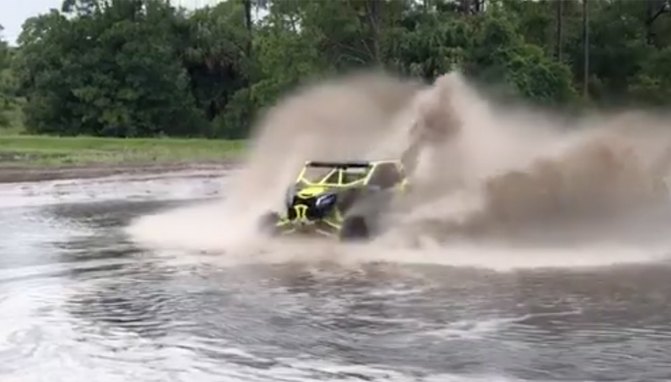 We'll call that a success!
It wasn't exactly what we would call a "clean" water crossing, but he gave it his all and certainly put on a show. This really doesn't classify as water skimming, because his tires definitely dipped below the surface before he made it back to dry ground. But we are just being picky.
ATV.com recommends that UTV drivers always wear a helmet when behind the wheel.
A post shared by Cleetus McFarland (@garrett_1320video) on May 26, 2018 at 7:16pm PDT
Published May 31st, 2018 11:47 AM