1 View
Who Knew You Could Do a Burnout In The Water? + Video
March 26th, 2018 12:13 PM
Share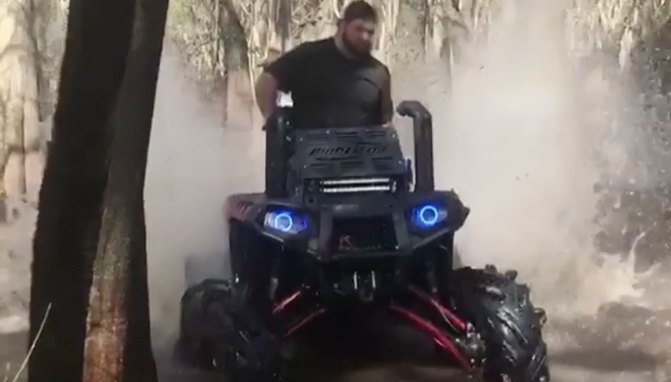 Does this classify as a "mobile" UTV wash?
Breaking the rear end loose on gravel, wet asphalt, snow or ice is hardly worth getting excited about, but this fella managed to get the rear end of his quad to "float" enough that he was able to do a burnout in the water. Just don't get behind him!
ATV.com recommends that ATV riders always wear a helmet and other protective gear when behind the bars.
A post shared by Marty Crotts (@marty55crotts) on Mar 11, 2018 at 5:55pm PDT
Published March 26th, 2018 12:13 PM