1 View
Poll: What Was Your Favorite Video From the Popular Huevos Video Series?
November 14th, 2017 10:49 AM
Share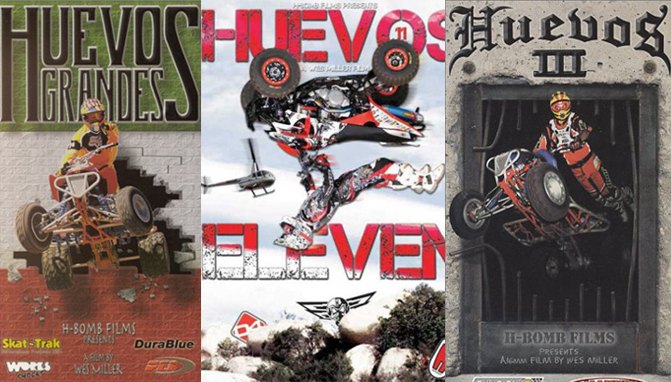 Extra points if you still have one of these on VHS tape
It would have been nearly impossible to be an ATV fan in the 1990s and 2000s and not be familiar with the popular Huevos video series from H-Bomb Films. Owner/Producer Wes Miller gave audiences a peak behind the scenes of the ATV industry and into the lives of the top racers around the world. Sadly films like this just aren't as common anymore, but if you're a Huevos fan, chances are you've got some fond memories and a few worn out VHS tapes to remember from the good old days.
Published November 14th, 2017 10:49 AM