220 Views
John Deere Gators - Models, Prices, Specs and Reviews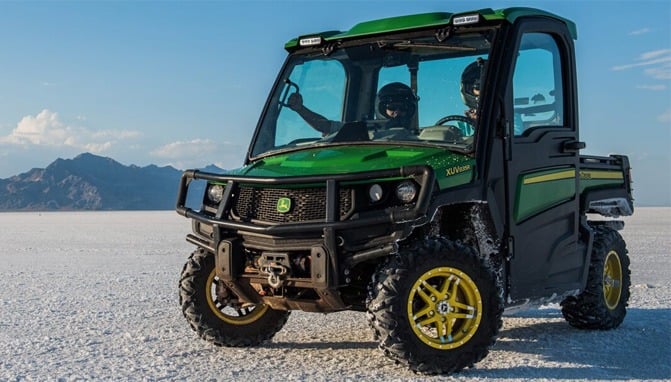 John Deere Gators have been a staple on job sites and ranches since the original Gator TH in 1992.
Today, there is a massive lineup of John Deere Gators designed for everything from hard work to sporty recreation to a variety of work applications. Below we will take a look at all of the current John Deere Gators to help steer you in the right direction.
2021 John Deere Gators
T-Series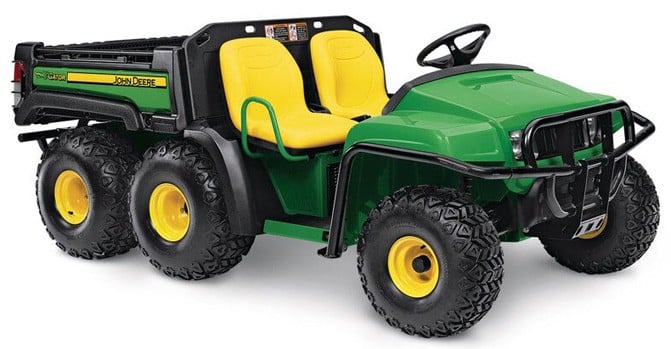 Known as the Gator T-Series, these are the machines that most closely resemble the original John Deere Gators from 25 or so years ago with no roll-over protective structure and modestly powered engines. The TS 4×2 is the most affordable option and features no suspension beyond the low-pressure tires, a 13.5hp 400cc engine, 500-pound cargo capacity and 900-pound towing capacity. Upgrade to the TX 4×2 for a 15.5hp 649cc engine, 600-pound cargo capacity, and 1000-pound towing capacity. The TH 6×4 is offered in the same 675cc gasoline engine and an 842cc diesel mill and features cargo capacity and towing capacities up to 1400 pounds. The TE 4×2 Electric is equipped wiht a 48V DC motor with 900-pound payload capacity and 500-pound towing capacity. Prices start at $7399.
HPX Series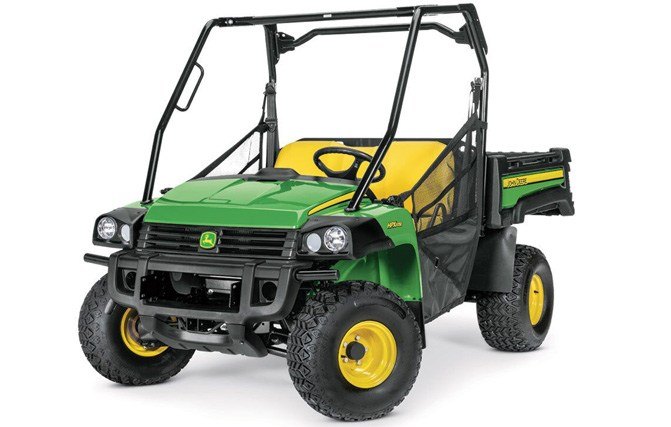 Consisting of just two models, the HPX John Deere Gators look like more modern UTVs and are all about work with little thought to comfort. The base HPX615E features a 617cc engine that produces 20 horsepower, seating for two, 1000-pound cargo box, and 1300-pound towing capacity. The HPX815E is the same vehicle, but with a 854cc diesel engine that produces 18.2 horsepower. Prices start at $11,199.
Mid-Size Gator XUV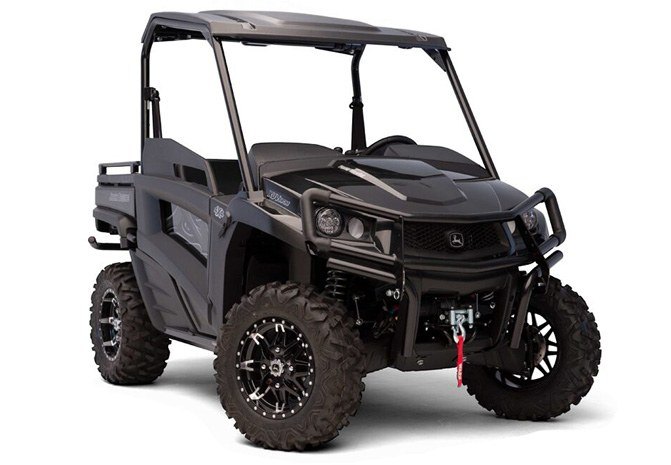 The mid-size Gator XUV family consists of work vehicles that are capable of a little fun now and again. The base two-seat Gator XUV560E features a 570cc engine that produces 16hp, four-wheel independent suspension, 500-pound cargo box, and 680-pound towing capacity. The XUV590E sees power increase thanks to a 586cc engine that doles out 32hp. Move up to the XUV590M for power steering and an increased towing capacity of 1500 pounds. Four seat versions of each mid-size Gator XUV are also available. Prices start at $8999.
Full-Size Gator XUV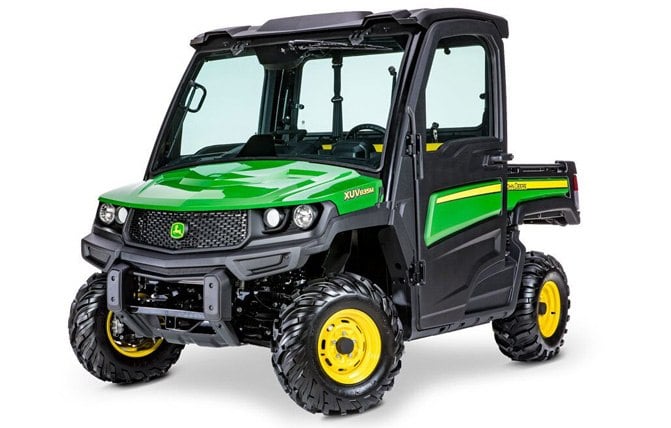 When it comes to John Deere Gators that can work hard, the full-size XUV family answers the bell. Each machine can carry 1000 pounds in the cargo bed. The base two-seat XUV835E features a 812cc engine that produces 54hp, fully independent front and rear suspension, and 2000-pound towing capacity. The XUV835M is the same machine with the addition of power steering, the XUV865E is a diesel-powered version with a 854cc engine that produces 22.8hp and 36.9 lb-ft of torque, and the XUV865M is the diesel version with power steering. There are also Cab, HVAC Cab, and Deluxe Cab trims for all 835 and 865 models. Prices start at $14,099.
If room for extra passengers is what you need, take a look at the four-passenger Gator XUV825M S4 (812cc gas engine) and XUV855M S4 (854cc diesel engine). Prices on the four-seaters starts at $16,499.
Gator RSX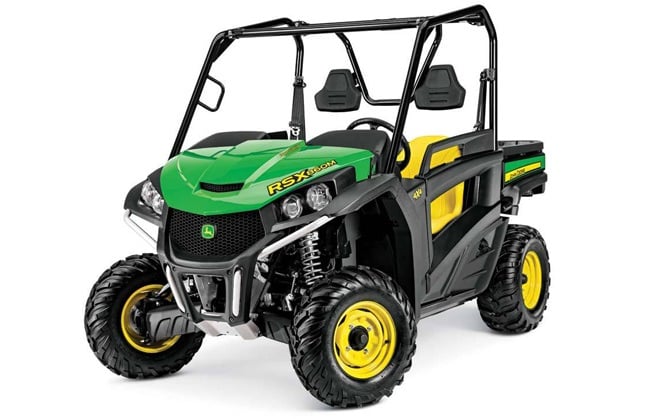 Sport performance UTVs is not the first thing that comes to mind when you think of John Deere Gators, but the Gator RSX series offers just that. The RSX860E comes to life thanks to a 839cc V-Twin that produces a claimed 62hp and a top speed of 60 mph. Other features include four-wheel independent suspension, wide-arc front A-arms, and adjustable Fox high-pressure piggyback shocks. When you aren't whipping around the trails, this machine can also carry 500 pounds of cargo in the back and tow another 1500 pounds. If you want power steering, the Gator RSX860M has it.
Published March 10th, 2021 1:33 PM
Top Brands
Popular Articles