1 View
Getting Hitched With Moose Utility
March 20th, 2023 4:46 PM
Share
The folks over at Moose Utility want to help you get hitched. No, they are not starting a dating app, or putting on a reality TV show, as much fun as that would be. Instead, they want to help you get the most out of your ATV or UTV with a trailer hitch that can help you take full advantage of your machine's towing capacity.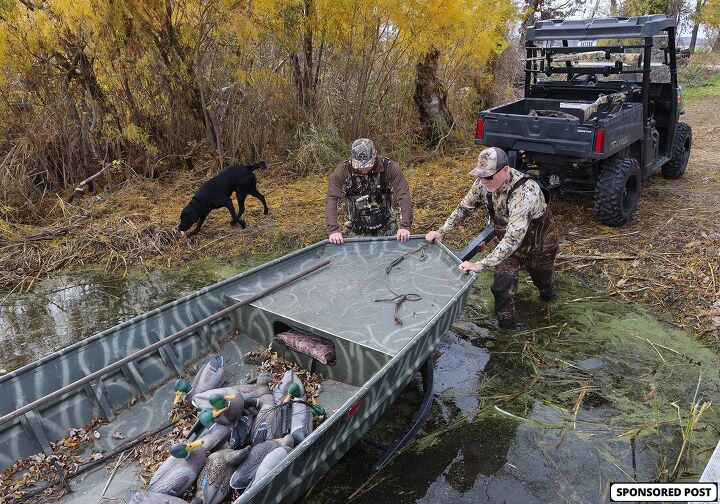 Most every ATV and UTV sold today includes the machine's towing capacity in the specifications. And like the engine size and horsepower, the towing capabilities are growing all the time, it seems. One thing that doesn't seem to change much is the manufacturer's use of proper towing hitches for these off-road vehicles. Moose Utility is coming to the rescue with a wide array of font and rear hitch kits that are specifically designed for most of the ATVs and UTVs on the market.
Different Styles of Hitches
A standard trailer hitch is a reinforced plate that you can bolt a hitch ball or other type of towing accessory to. ATVs that come with one of these as standard equipment usually have them close to the rear axles and in a set location. Moose has different options to mount to these locations that allow you to move the actual hitching point further back from the axles, as well as giving you height adjustment and other mounting options. Moose Utility also offers a way to convert these hitches to receiver hitches.
A receiver hitch is a square mounting point that is either 1-¼ inches, or 2-inches and accepts a hitch insert that you can add at different heights and angles. These hitches tend to be a bit heavier duty and allow you to maximize your towing capacity. Moose Utility also has models that you can bolt directly to the frame for machines that have no towing hitch, like some sport UTV models.
Back to Front
If you move a lot of trailers around your property, business or farm, you might want to consider a front-mounted trailer hitch. Moose Utility has you covered with a wide range of front mounted trailer hitch opitons.
Why use a front-mounted trailer hitch? Beyond a mounting location for a plow, there are other benefits. Unless you've spent most of your life backing trailers up, it can get tricky, especially with short utility trailers that are common with ATVs. A front-mounted hitch lets you have better line of sight and control over the trailer. As an added bonus, you don't have to let your neighbors, or worse, your spouse, see you having trouble backing up a short trailer. Think of the embarrassment and/or arguments you'll save yourself from.
If you go to a marina, you'll often see them using a front hitch to maneuver the boats around. It's a pretty common practice on farms and job sites, too. Farmers are big hands at doing tasks the smartest way possible to save time and energy.
Why Moose?
Here's where it gets interesting. Sure, you can add towing components from anywhere, but Moose Utility designs its line of hitches specifically for ATV and UTV use. This is important because while the price of your UTV may be close to that of a truck at times, that does not mean that a UTV is going to have the same towing capacity, or towing characteristics of a truck.
For example, a full-sized truck is going to have a towing capacity in excess of 5,000 pounds. Most utility UTVs are going to max out at 2,500 pounds of towing capacity. On top of that, the horsepower will be much less, the wheelbase will often be much less, and let's face it – a truck and a UTV are just vastly different. So why use a hitch or hitch accessories that are designed to work for a truck? Quite often, using truck-rated equipment can actually take away from the capabilities of the UTV by adding extra weight, or by not having the mounting options be the same.
Moose Utility makes the right equipment to match the machine you're using. It also makes the accessories that are ATV/UTV rated that match the type you may need, such as a tow shackle or hitch ball. Of course, Moose Utility wants you to understand that you should never go past your machine's towing capacity, regardless of the type of hitch or hitch accessory you use. Everything is made from durable steel and powder coated for a tough, lasting finish.
For more information about Moose Utility Trailer Hitches, check out the Moose Utility website. Now… about that Moose-sponsored dating show… We can see it now. "Do you accept this antler and will you ride off into the sunset with me?" I do! I do! We'd watch that.
Published March 20th, 2023 4:46 PM
Top Brands
Popular Articles