394 Views
Cub Cadet Challenger 750 Pros and Cons
February 15th, 2018 10:13 AM
Share
We're committed to finding, researching, and recommending the best products. We earn commissions from purchases you make using links in our articles. Learn more here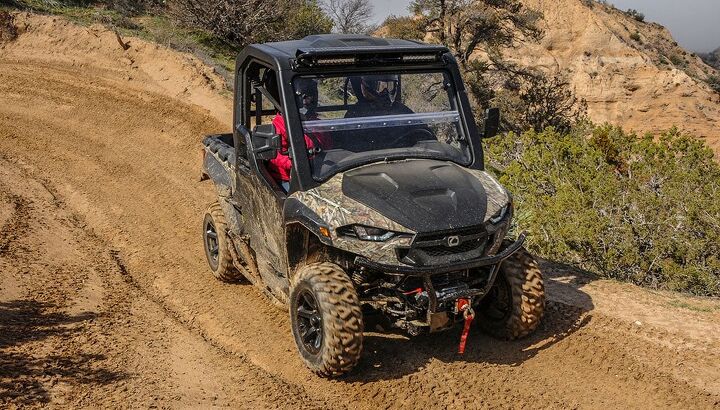 We decided to dig into the 2018 Cub Cadet Challenger 750 pros and cons to showcase some of the features that stood out to us.
2017 Cub Cadet Challenger 750 Review
Last year we witnessed the development of many new Utility style Side-by-Sides. One company that came into the market with an impressive new machine was Cub Cadet. Cub Cadet has proudly built machines in the USA since 1961 and in states including Ohio, Tennessee, Kentucky as well as Mississippi. Although the company had previously released an offering to the uUility UTV buying public, the new Cub Cadet Challenger 750 would be a fresh and new face for its efforts.
The Cub Cadet Challenger 750 uses a 735cc mill that is fuel injected and provides the push for working off-road. The engine and some of the framework have striking similarities to the Rhino platform, but I think had some fresh developments to make some improvements. Yet some would say the most appealing part of the Cub Cadet deal is that these machines come with an incredible list of accessories already installed on what is considered a base unit. This adds an additional amount of value for a budget-minded buyer. Having spent a full day in this machine there were some things that became clear and here are our findings.
Cub Cadet Challenger 750 Pros
The Challenger 750 is loaded with accessories like this 3500-pound winch.
Looks Like a Winner
The overall first look impression is very well received. The design and very current look grabbed our attention before we exited the bus for the ride. The sleek over-fenders for mud protection flowed well and the cab as well as the bed integration just seemed to be well thought out.
Protection from the Elements
With a full cab including a front and rear window you are definitely covered in the event of a rain shower or mud shower should the trails get nasty. These poly molded features seem to be rugged and fitment was on par. Underneath the vehicle the skid plates would keep unwanted debris at bay as well. As we mentioned before the over-fenders kept the tires from throwing up any loose stones or mud from the trail.
Factory Installed Accessories
These little gems ranged from a winch to bumpers and the full doors. It continued with full windshield, side mirrors and performance-adjustable shocks. The sporty aluminum wheels and custom bumpers just seemed to sweeten the pot even more.
Cub Cadet Challenger 750 Cons
Steering Effort
I have to admit that the steering on the Cub Cadet 750 was light as expected in two-wheel drive. However, once the other wheels were engaged and the drive lock had been set in motion the steering became very heavy. It was tough to negotiate turning around at very slow speed. I understand Cub Cadet may be working on a Power Steering model for its products and it is an accessory option, but factory installed and included in the price point would be more attractive. Let's hope it comes quickly.
Power Level
Maybe a little more pep in its step would be nice! This is one thing that seemed to be noticeable right out of the gate. Now taking into consideration that the engines have highly restricted emissions it could just be a simple matter of tuning, but we did find that the power was a little too laid back for a 735cc mill. Published February 15th, 2018 10:13 AM
Top Brands
Popular Articles