443 Views
Honda Announces 2023 Talon "S" Series
February 14th, 2023 6:17 PM
Share
We're committed to finding, researching, and recommending the best products. We earn commissions from purchases you make using links in our articles. Learn more here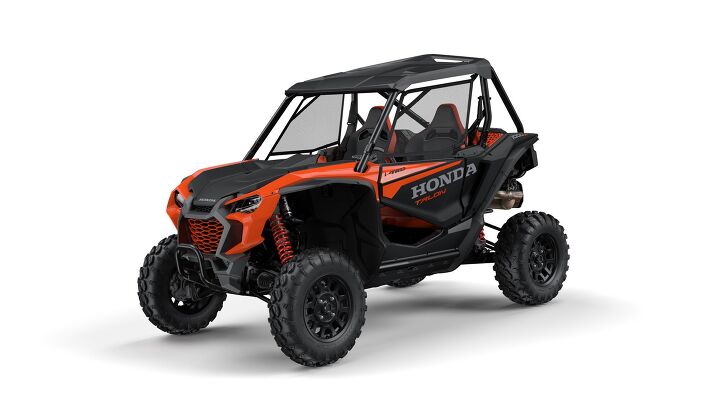 We've been eagerly anticipating what Honda has planned for its 2023 lineup, and today, we finally got our first look. Sort of.
American Honda announced what it calls the "S" series of Talon. If the pictures of the S series models look familiar, that's because they are identical to the 2022 lineup. The 2023 Talon 1000XS, Talon XS-4, and Talon 1000RS (plus the FOX Live Valve trims) are essentially the 2022 models with an "S" tacked onto the model name.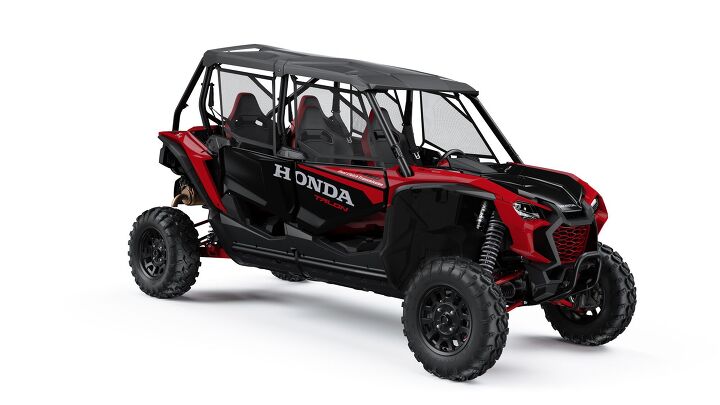 By itself, this would be considered disappointing news, but in the same announcement, Honda says there will be more 2023 Talon sport side-by-sides released later this year with significant updates including improvements to the styling, suspension, cabin comfort, and accessory integration. We just have to wait a little longer to get them.
Basically, for 2023, Honda will have two categories of Talon models. There will be the S series, which are last year's models coming back unchanged for 2023, and then there will be additional Talon models announced later with all the upgrades we were hoping for.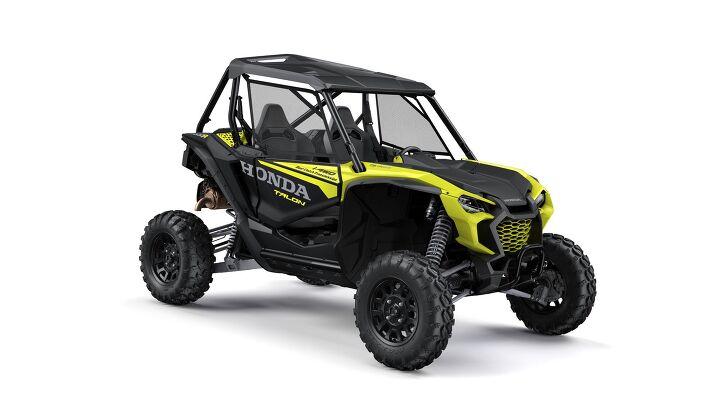 Confusing? Definitely. But it does make some business sense. What this does is increase inventory at Honda dealerships. The Talon 1000XS-4, Talon 1000RS and Talon 1000RS Fox Live Valve will arrive in dealerships this month, with the Talon 1000XS (with or without FOX Live Valve) coming in March, and the Talon 1000XS-4 Fox Live Valve landing in April. The newer, upgraded Talon models would presumably arrive in the summer.
"In just five years since the Talon family's introduction, Honda's sport side-by-sides have grown increasingly popular with customers, resulting in impressive demand," says Brandon Wilson, American Honda Manager of Sports & Experiential. "We recognize the importance of product availability, and we're happy to address that goal with the Talon 'S' series, which presents a unique opportunity to get more vehicles to our eager customers. At the same time, we continue to refine the platform, and we're excited to improve the Talons even more for the 2023 model year. The Talon family has always been about enjoying outdoor recreation with family and friends, and these moves should bring that experience to more customers."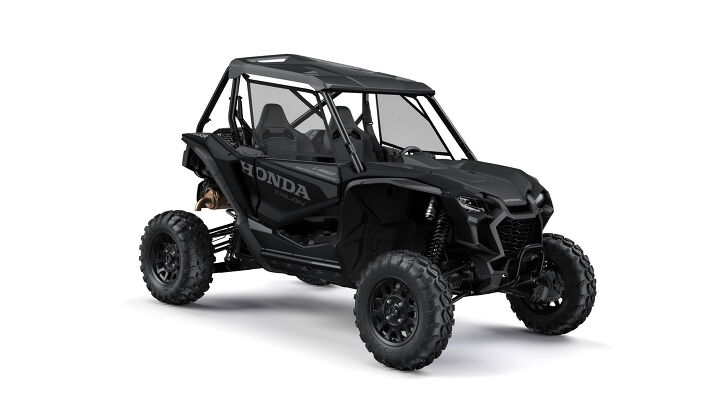 What will the actually new 2023 Talon's offer?
While we don't know what the new non-S Talon models will look like, Honda did provide a few hints about the technical updates.
These will include a new electric power steering unit with an auto return-to-center function, and new Showa shocks for non-FOX Live Valve models. The Talon 1000R models will also get shorter wheelbases for a smaller turn radius which should help with navigating tight trails.
Honda revised the ignition mapping, claiming a smoother transition from deceleration to acceleration, while the dual-clutch transmission's Sport mode will work in low range.
Other updates include new aluminum wheels and Kenda tires with thicker sidewalls, plus full-coverage doors with better protection against mud and water while offering more internal storage pockets and cup holders. Naturally, there will be new color options as well.
Is there more?
You bet. The information above is what Honda is willing to reveal at this point, but there will no doubt be other surprises.
While Honda hasn't discussed it, ATV.com can confirm that the 2023 lineup will also include a Talon 1000R-4 FOX Live Valve, the first 1000R with four seats, and a special edition version of the two-seater. This information comes to us from emissions documents released by the U.S. Environmental Protection Agency and the California Air Resources Board. Expect these two models to be part of a later announcement with the rest of the updated Talon 1000R and 1000X models.
2023 Talon 1000S Series Prices and Colors
2023 Honda Talon 1000XS: $20,099 - Pearl Orange
2023 Honda Talon 1000XS FOX Live Valve: $22,299 - Matte Blue Metallic
2023 Honda Talon 1000XS-4: $22,199 - Matte Abyss Black
2023 Honda Talon 1000XS-4 FOX Live Valve: $24,199 - Pearl Red
2023 Honda Talon 1000RS: $21,099 - Matte Abyss Black; Pearl Orange
2023 Honda Talon 1000RS FOX Live Valve: $23,299 - Matte Abyss Black; Pearl Red; Tonic Yellow Pearl Published February 14th, 2023 6:17 PM
Top Brands
Popular Articles