304 Views
September 20th, 2017 5:19 PM
Share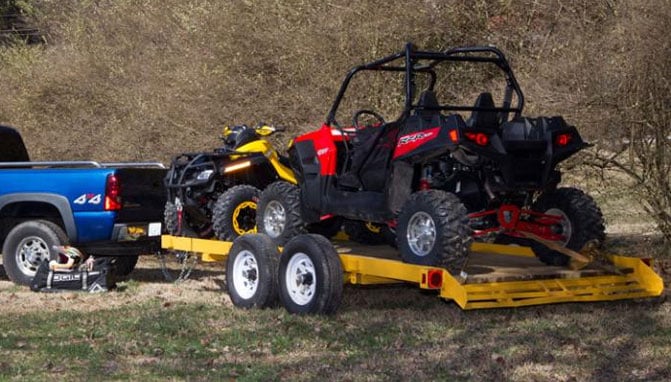 If you own a UTV, a trailer is pretty much a mandatory purchase. To help you on your way, we've put together a list of five of the best UTV trailers.
Unless you live on a massive tract of land with ample riding opportunity, you're going to need a trailer at some point to haul your UTV places. Part of the fun of owning a UTV is being able to take it places that are fun to ride and explore, and to be able to share the experience with others. Finding just the right trailer can be a bit daunting, though.
There are so many trailers available today that picking one can be harder than you think. Here are of the best UTV trailers to help you get to your next adventure.
Aluma ES Trailer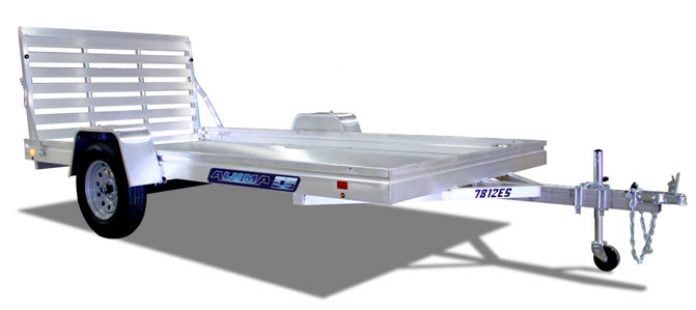 Aluma is a premier maker of aluminum trailers and is one of the bigger names in the business. However, being a premier company, there is often a higher price tag associated with the product. That changed with the new ES trailers. Now you can get a great trailer in either a 10-, 12- or 14-foot length at a decent price. How decent? MSRPs start at less than $2,000. These single-axle trailers have a 3,500-pound rated rubber-torsional axle, have a two-inch ball, 14-inch wheels and come with a five-year warranty. Tough to beat, for sure!
Click here for more information.
Triton Premium Plus Trailer

Triton makes some seriously nice stuff and these trailers are about as nice as it gets. They have overbuilt aluminum construction and are designed with ATV/UTV use in mind. Tie-down points are built in and flush with the deck. The folding loading ramp is made from heavy-duty materials to hold up to years of abuse. A wide range of optional sizes and configurations are available to fit your needs, too. The independent torsional axles provide suspension for extra safety, especially on longer hauls. LED lighting helps keep it visible too.
Click here for more information.
Mission ATV Trailers

Mission is a company that many haven't yet heard about. They produce over 120 different models of aluminum trailers, including a wide range of ATV-specific models. Being a smaller company, they work hard to have well-designed, and thought out trailers that fit your needs. This means that you can pick from several models that will allow you to get just the right one. Heavy-duty aluminum construction, and stow-able ramps are part of each trailer package.
Click here for more information.
Legend Open Deluxe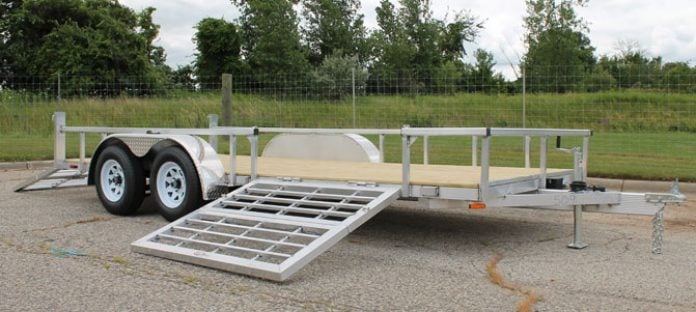 For those of you that haul multiple machines, or some seriously big machines, like a Can-Am Maverick X3 MAX, you need a big trailer. The Open Deluxe line from Legend fits that bill. They use four-inch aluminum main beams for the frame, heavy-duty cross members and two-inch aluminum tubing for the railing. They also run four-inch axles with drop springs for suspension, which helps these beasts roll down the road with ease. If you need a big trailer, this is one you should look at.
Click here for more information.
Carry-On Utility Trailer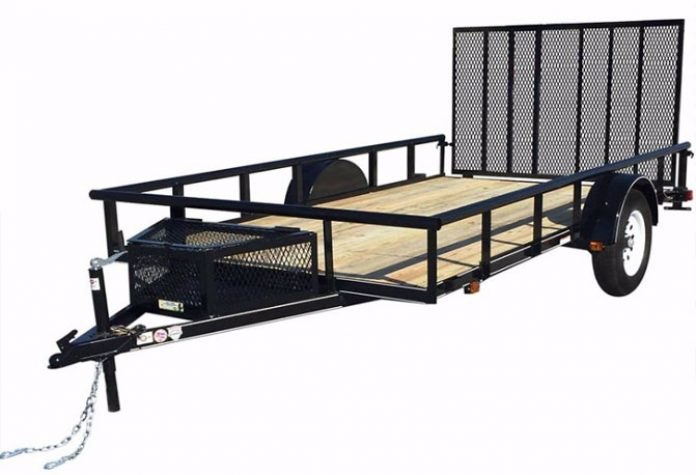 Sometimes you just need a simple steel trailer that can haul your machine and be heavy-duty enough for regular use. The Carry On Utility Trailer fits that bill well. At seven-feet wide by 12-feet long, the deck is covered in marine-grade treated lumber. The top rail is heavy-duty tube steel and the rear gate is reinforced for driving UTVs onto. There is a handy basket at the front of the trailer for keeping a few extra items, too.
Published September 20th, 2017 5:19 PM
Top Brands
Popular Articles