1 View
John Deere Unveils Special Edition Gator UTVs
June 18th, 2015 4:47 PM
Share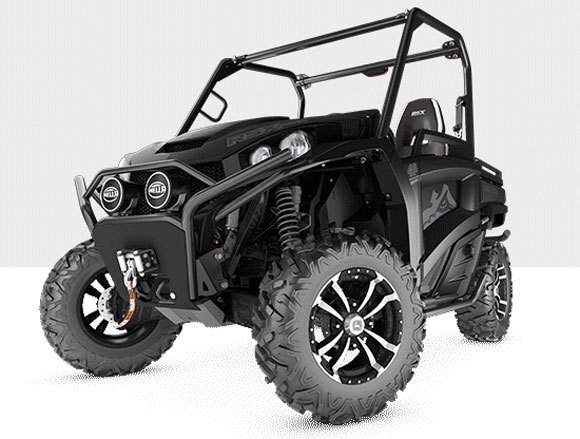 John Deere is offering two new special edition Gator utility vehicles that forgo the traditional John Deere green for a blacked out appearance.
"The Midnight Black XUV825i and Midnight Black RSX850i are designed for those customers yearning for a John Deere Gator like no other," John Deere says in a release.
Each model comes with a custom matte black paint scheme with charcoal gray graphics. The vehicles are available now in limited quantities at select dealers.
"More and more outdoor enthusiasts are on the lookout for limited build custom vehicles," says David Gigandet, John Deere marketing manager, Gator utility vehicles. "These new models provide customers the durability and productivity they've come to expect with Gators, but in a unique and stylish theme that will capture the attention of John Deere fans and the utility vehicle market."
Gator XUV825i Midnight Black Special Edition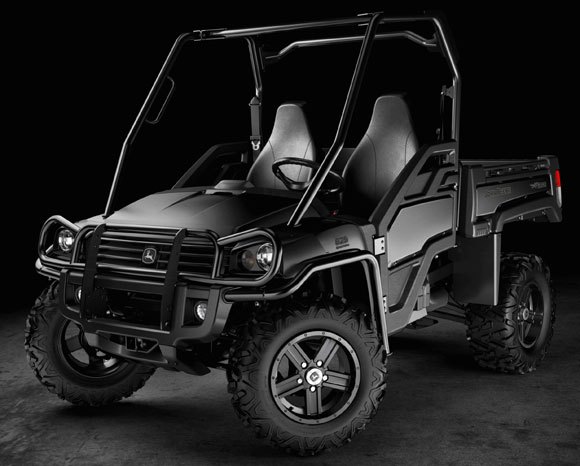 The special edition Gator XUV825i is outfitted with a sport steering wheel, power steering, high performance exhaust, long-range light kit, poly half doors, and deluxe cargo box with spray-on liner. Deere also equipped vehicle with matte black alloy rims and Maxxis 2.0 Bighorn tires. To customize the Gator further, a power and front protection package is available for customers who prefer power lift, as well as a heavy-duty front brushguard and fender guard, and floor mats. The XUV model is available with either sport bucket seats or a bench seat.
Gator RSX850i Midnight Black Special Edition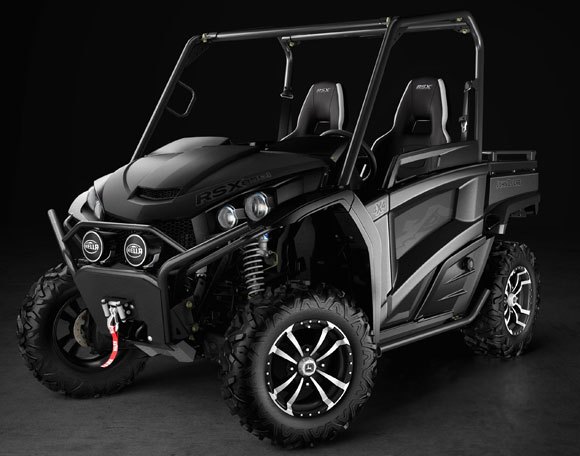 The recreational, 62 hp., 839 cc RSX850i Midnight Black Special Edition Gator also includes custom matte black paint scheme with charcoal gray decals, but with black and silver alloy rims rigged out with Maxxis 2.0 Bighorn tires. The trail-sport package boasts a special edition door closeout panel with Gator image, PreRunner bumper, and a Warn 3,500 lb. winch. In addition, a full underbody aluminum skid plate, mounted HELLA HID Sport lights, FOX 2.0 Performance Series shocks, two-inch front receiver hitch, side nerf bars, and cargo box rails are all included. The RSX850i model comes installed with high-performance sports seats.
Visit Deere.com for more information.
Published August 6th, 2014 2:27 PM
Top Brands
Popular Articles