505 Views
Review: Eibach Stage 3 Spring Kit for Polaris RZR Pro R 4 Premium
October 5th, 2023 12:20 PM
Share
We're committed to finding, researching, and recommending the best products. We earn commissions from purchases you make using links in our articles. Learn more here
Improving the ride height and quality of an already great machine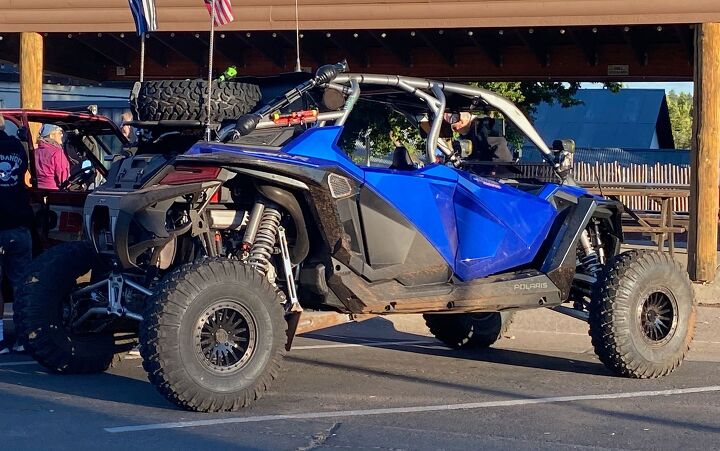 Our resident project Pro R 4 has been quite a blast to drive. It has recently bulked up a bit, with a lot of aftermarket accessories, spare parts, and storage fitted to it in order to make 100+ mile trail days easier. We have also fitted the RZR with a set of Valor Alpha 35 inch tires (more on those to come), so we went in search of a little more spring capacity and ride height. The stock springs are good for some adjustment, but a definite ride quality improvement can be achieved with an aftermarket spring.
Eibach's PRO-UTV Spring System includes eight springs to replace the factory coils, but retain all of the factory hardware and shock bodies. The kit is a fairly easy install if you have ever had the shocks off, as no disassembly of the charged shock absorber is required. An average set of tools, a jack and jack stands, and a safe spring compressor will be needed to install. Eibach has incredibly detailed instructions, including detailed shock setting baselines for each kit. It is one of the best reasons to buy Eibach, as it shows just how much time and attention they put into their offerings.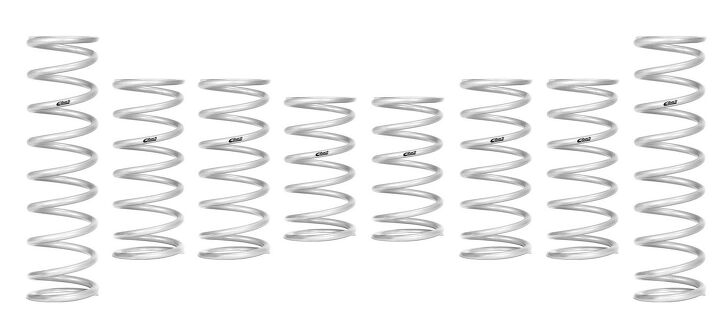 The Eibach Spring kit was able to lift the ride height of our loaded-down Pro R 4 to 20.25" under the front skid plate, and 22.0" under the rear with the stock 32 inch tires. With the 35's fitted, the RZR has massive ground clearance. We adjusted to Eibach's specifications and took the Pro R 4 on a 350-mile ride from Williams, Arizona to the Grand Canyon and back. The set up instructions nailed the shock adjustments, as we did not touch a clicker, preload ring or crossover the entire trip.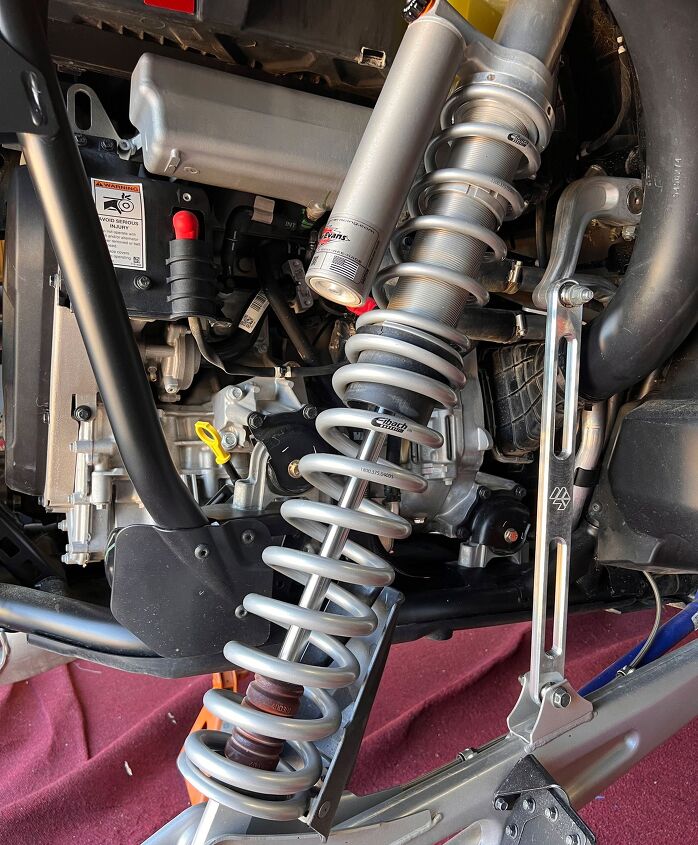 Ride quality improved, especially on small trail chatter. We tested with the stock 32-inch tires and the Valor Alpha 35's, and the RZR performed well on both. The 2.0-liter ProStar engine has no problem spinning up either tire. From the cab, the Eibach spring kit provides a more controlled ride with less bottoming resistance, smoother bump compliance, and better handling over rough terrain. At about a thousand dollars, it is one of, if not the best bang for your buck mods you can do to most UTVs, especially if you've added weight to yours with aftermarket accessories like we have.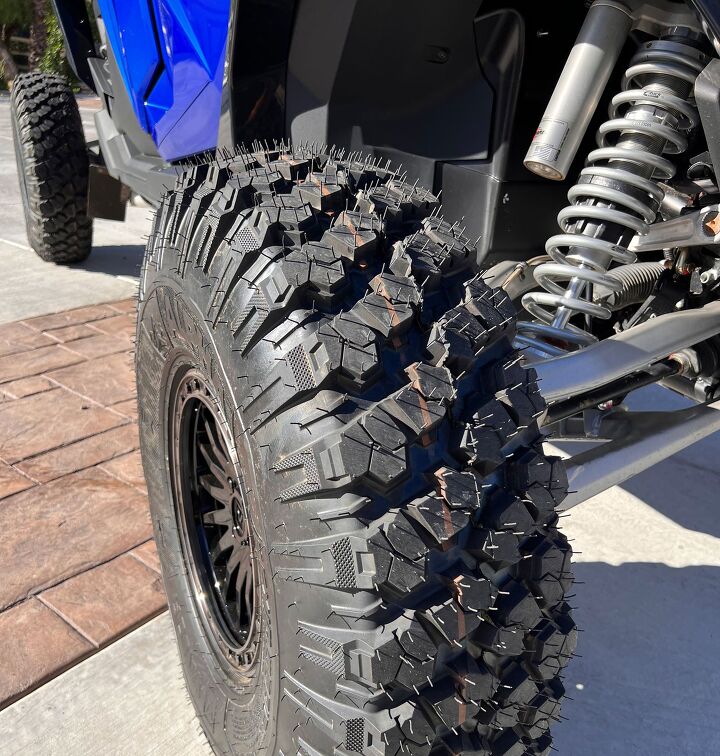 We can't find much of a downside to the kit at all - it did exactly what was advertised, and exceeded our expectations in terms of how nicely Eibach's baseline tune works. Eibach has multiple spring kits available for most vehicles that allow you to get the right spring weight for your application. Eibach has been around over 70 years, and is one of the most prominent spring manufacturers in the world. Even better, they are made right here in the USA. Check out Eibach.com for more information.
Product Info
Part Number: E85-209-028-03-22
Fits: 2022-2023 Polaris RZR Pro R 4 Sport, Premium with Walker Evans Shocks
Cost: $1,046.00 Published October 5th, 2023 12:18 PM
Top Brands
Popular Articles