1 View
Yamaha Viking VI Recalled in Canada
April 15th, 2015 2:34 PM
Share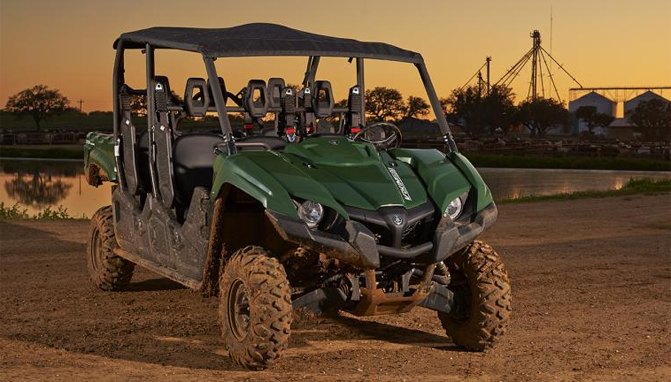 Yamaha Viking VI owners in Canada have been issued a recall notice on models with steel wheels.
According to Transport Canada, the rear wheel nuts could potentially loosen over time due to an incorrect taper specification of the steel rear wheel where the wheel nuts contact the inner wheel panel.
Canadian dealers will replace both steel rear wheels with new ones that have the correct taper specification. The recall affects 199 units in Canada.
ATV.com has not received word whether Yamaha Motorsports U.S.A. will follow suit with its own recall, which would likely be significantly larger than the Canadian recall.
Update: The recall has been picked up by Yamaha Motor USA, affecting 3,500 units. You can read the recall notice from the Consumer Product Safety Commission here.
Published March 30th, 2015 4:38 PM