1 View
2016 Heartland Challenge Scheduled for August 19-20
February 19th, 2016 2:13 PM
Share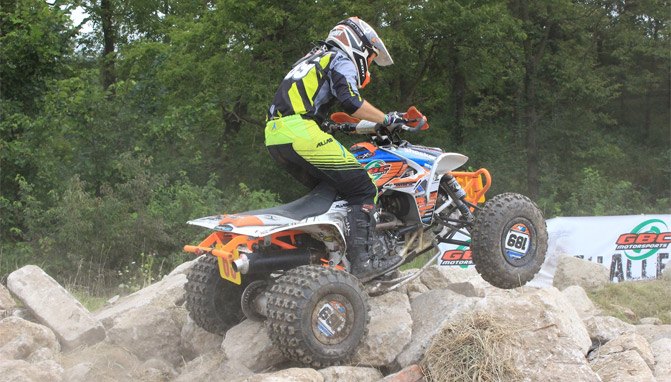 GBC Motorsports returns as title sponsor
The Heartland Challenge is slated to return for its ninth edition August 19-20, 2016 in Carlisle, Iowa and GBC Motorsports will return as the event's title sponsor.
"We're very excited to continue as the title sponsor of the Heartland Challenge," said GBC Motorsports' Kory Ellis. "Year after year this event brings people together from across the country to not only compete with one another, but also enjoy a weekend of family fun and camaraderie. We're looking forward to making 2016 the biggest and best Heartland Challenge yet!"
More than 150 teams from 27 states, Canada, Mexico and the United Kingdom made the trip to compete in Iowa for the 2015 edition of the event, which includes the four-hour UTV Challenge, three-hour Youth ATV Challenge and 10-hour Adult ATV Challenge.
"The 2016 GBC Motorsports Heartland Challenge promises to be another must for ATV and UTV racers and fans alike, so mark your calendars for August 19-20," GBC says in a release. "More information including early-bird registration to come in Spring 2016."
Published February 19th, 2016 2:13 PM