1 View
Polaris Launches Online Marketplace for New and Used Vehicles
March 28th, 2023 11:36 AM
Share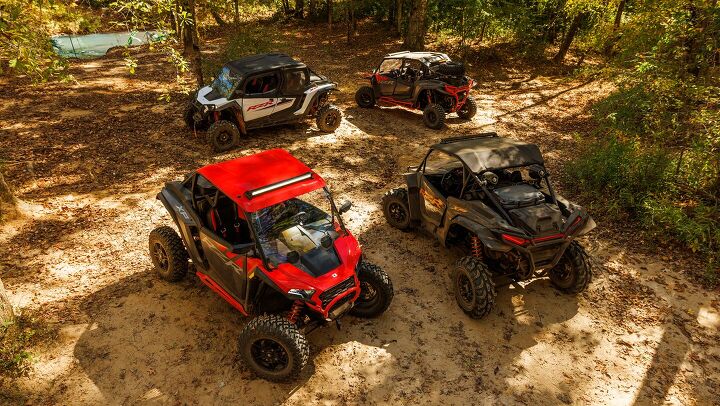 Polaris has launched a new online marketplace for buying and selling powersports vehicles. The Polaris Xchange portal allows customers to do all of their shopping online, with access to thousands of new and pre-owned vehicles across a network of participating dealerships. The Xchange also includes products from across the company's powersports portfolio, including Polaris' ATVs, side-by-sides, snowmobiles, Slingshot auto-cycles, and Indian motorcycles.
The marketplace reflects evolving shopping habits that sees consumers do more and more of their research online. Through the Polaris Xchange, customers can search for a vehicle, pull up history and condition reports on pre-owned models, shop for accessories, determine trade-in value, and prequalify for a loan, all online without having to set foot in a dealership. All that needs to be done in person is signing the paperwork. Customers can then arrange for the vehicles to be picked up at the dealership, or have it delivered (though the delivery option is dependent on local laws and dealer participation).
"We are constantly infusing new ways of thinking and using our knowledge of the powersports customer to help advance our industry, introduce new people to powersports and enhance the experience for our owners and riders, and Polaris Xchange is another example of that industry leadership," said Vic Koelsch, senior vice president, chief digital and information officer at Polaris. "Polaris Xchange simplifies the shopping process for customers, allowing them to do most of the process online before visiting their local dealership to sign the paperwork."
Polaris also offers a three-day return program on pre-owned vehicles. If customers are not satisfied with their Polaris Xchange purchase, they may submit a return request online within three days, and return the product to a dealership within the next 24 hours. Polaris will then provide a full refund, minus delivery fees and a $199 restocking fee.
People can also sell their vehicles through the Polaris Xchange. After submitting a description of the used vehicle along with a few photos, sellers can then receive an estimated trade-in price range, as well as an upfront offer. After agreeing to a deal, sellers can then drop their vehicles off at a dealer or have it picked up (again, dependent on dealer participation.)
Published March 28th, 2023 11:39 AM