1 View
Watch Out For That Wall! + Video
January 15th, 2018 2:57 PM
Share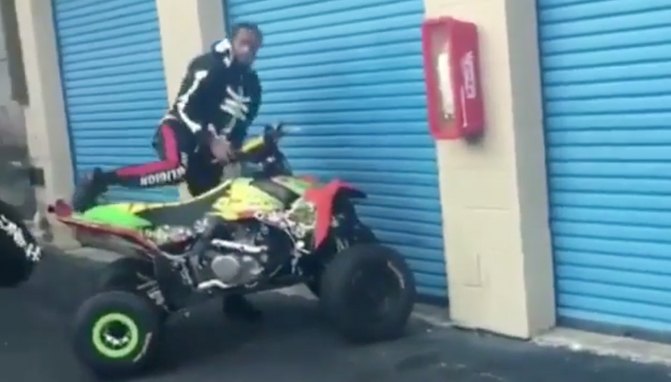 I wonder if there's a helmet behind one of those doors?
You would think people would have the common sense to practice their stunts in a place that if something went wrong, there's plenty of room for error. Nope. This guy wanted to ride wheelies with walls on three sides of him. Clearly he wasn't expecting his throttle to stick.
ATV.com recommends that ATV riders always wear a helmet when behind the bars.
A post shared by Crossbitume77 ?? (@crossbitume77) on Jan 8, 2018 at 1:57am PST
Published January 15th, 2018 2:57 PM