1 View
STI Named Presenting Sponsor of Quad-X Championship Series
March 5th, 2012 5:08 PM
Share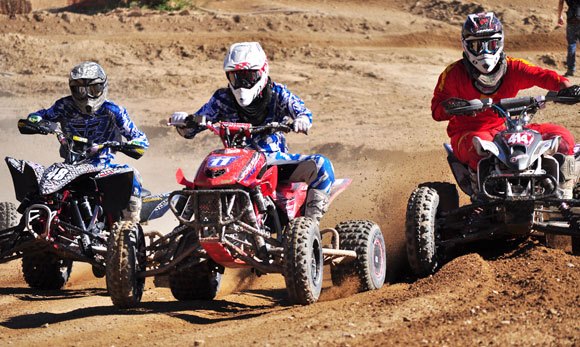 If there's one thing race fans don't care for it's the off-season. Fortunately, the 2012 Yamaha Quad-X Championship Series is back in action this weekend and STI Tire & Wheel has been named the title sponsor.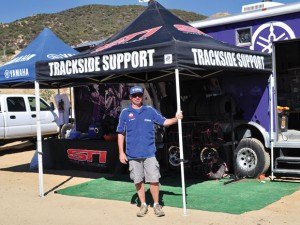 "Quad-X has been providing some of the best, most competitive ATV racing in the Southwest U.S. since 2003, and that reputation is sure to grow during this year's 10-event schedule," STI says in a release.
There's a class for everyone, from Pee Wee/Youth and Amateur to 450 Production Pro-Am and Pro. UTV competitors can involved too in the SxS class. The whole family is being welcomed at several top-notch facilities. The 2012 Yamaha Quad-X Series Presented By STI heads into Glen Helen Raceway three times, as well as other professional tracks such as Cahuilla Creek, Comp Edge, The Ranch and SpeedWorld MX, which hosts Saturday night races.
Once again, STI will be providing valuable trackside support at each and every event.
The variety of classes, special promotions and free overnight camping at each event, as well as the special end-of-season barbeque hosted by Yamaha, is making the 2012 Quad-X series a must-do for West Coast ATV racers.
2012 Quad-X Championship Series
Round 1: March 10 – Glen Helen Raceway, San Bernardino, CA
Round 2: March 11 – Glen Helen Raceway, San Bernardino, CA
Round 3: April 22 – Comp Edge MX Park, Hesperia, CA
Round 4: May 6 – The Ranch, Anza, CA
Round 5: June 23 – SpeedWorld MX, Surprise, AZ (Sat. night event)
Round 6: July 14 – Glen Helen Raceway, San Bernardino, CA
Round 7: July 15 – Glen Helen Raceway, San Bernardino, CA
Round 8: Sept. 29 – SpeedWorld MX, Surprise, AZ (Sat. night event)
Round 9: Oct. 21 – Cahuilla Creek, Anza, CA
Round 10: Nov. 10 – Glen Helen Raceway, San Bernardino, CA
Published March 5th, 2012 5:08 PM
Top Brands
Popular Articles