353 Views
Moose Hunting With the 2023 Honda Foreman Rubicon: Don't Mess With a Good Thing
November 28th, 2022 2:05 PM
Share
We're committed to finding, researching, and recommending the best products. We earn commissions from purchases you make using links in our articles. Learn more here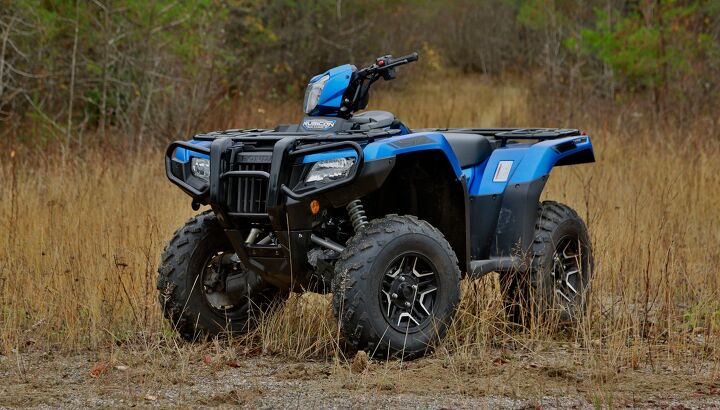 The hunting community was one of the first groups to take to ATVs en masse. Here's how Honda's latest utility quad worked on a hunt in Northern Ontario's hard wilderness country this fall—Ed.
Photos: Chris Blanchette
They say don't mess with a good thing, and that's usually sound advice, but even good things can use a few tweaks.
My first four years (out of six so far) of moose hunting were largely unsuccessful. (My first year we did hit a moose with a truck, but that doesn't count). But in my fifth year, it all changed, because we went back to what worked. With the last few years being unsuccessful in one area (in Northern Ontario, Canada), we decided to hunt in an area where the group had previously pulled out an absolute dinosaur of a moose with a 54" rack weighing about 1400 lb, and guess what? We harvested a bull on Day 2. That's a lot of free-range, organic meat.
When you find a good spot, you stick with it, so we decided to do the same again this year, but I had a slightly different plan in mind, that I knew would pay off. And luckily, Honda Canada was able to lend me a 2023 TRX520 Rubicon DCT Deluxe, which really hasn't changed much since 2015, (with the exception of a few tweaks) but again, why mess with a good thing?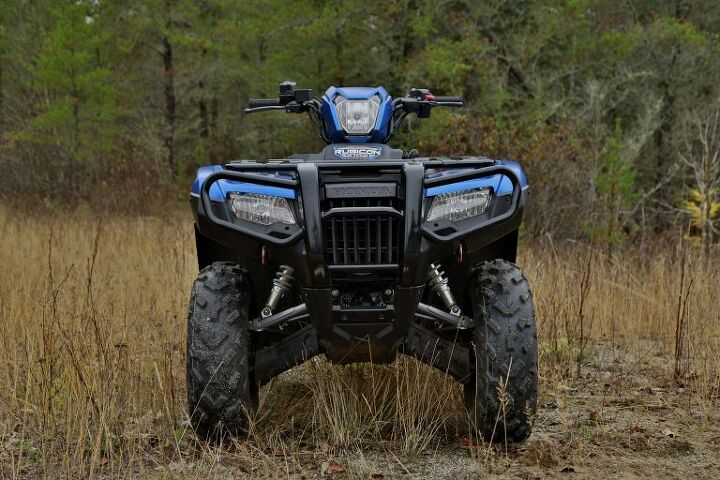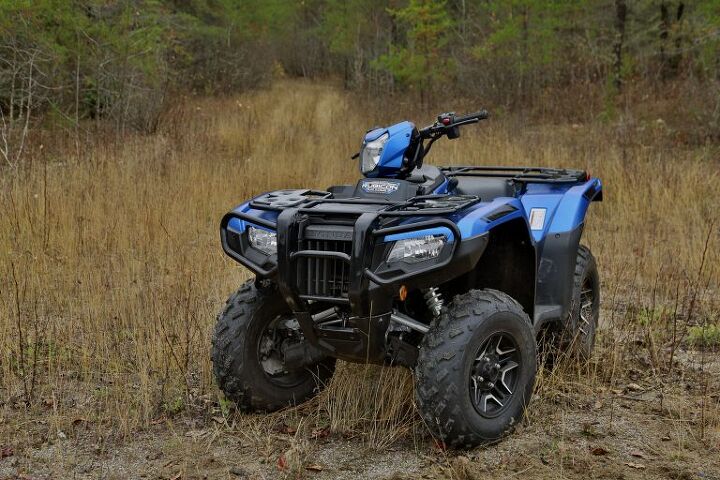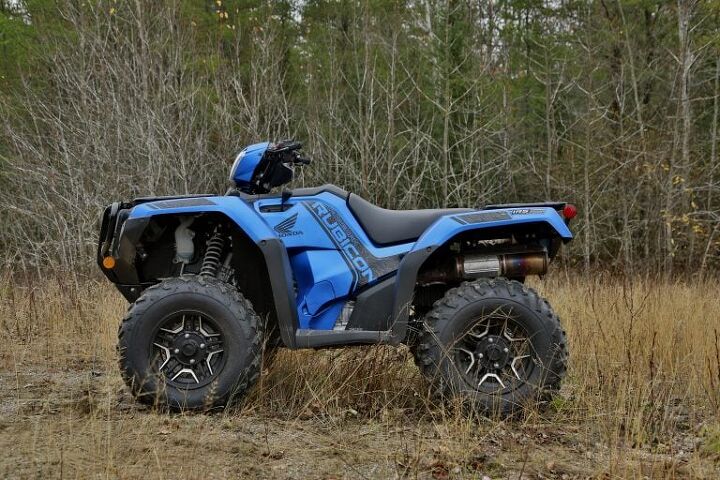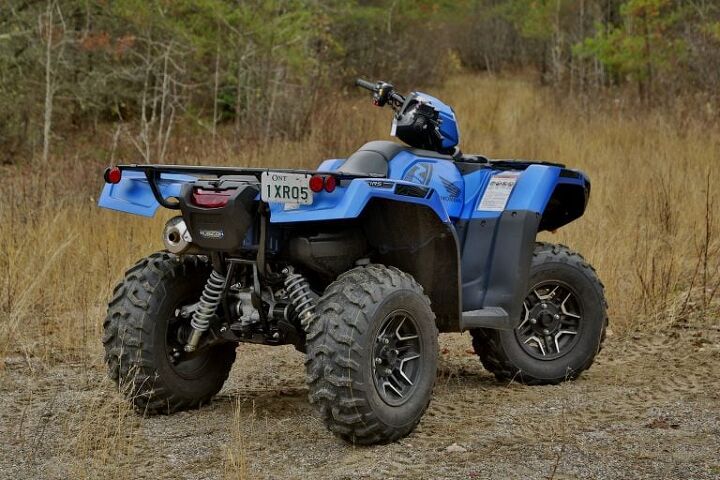 Honda's updates for 2023
There's not much to mention here, other than a $400 MSRP increase across all Rubicon models, bringing the DCT Deluxe model, to $10,399. There are some different color options as well, but that's it for 2023.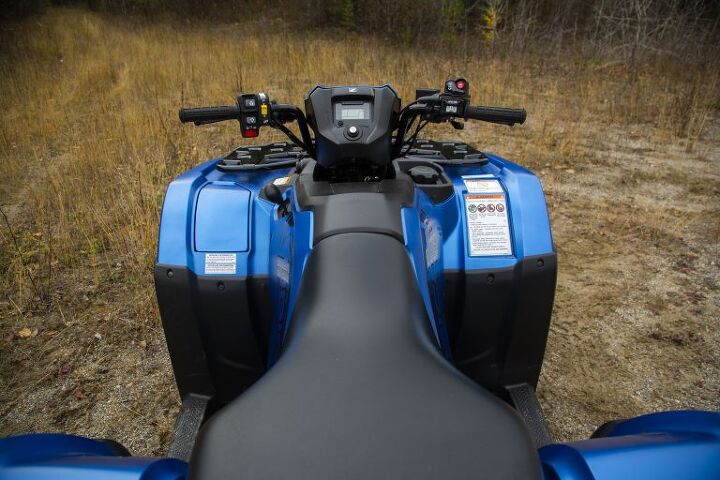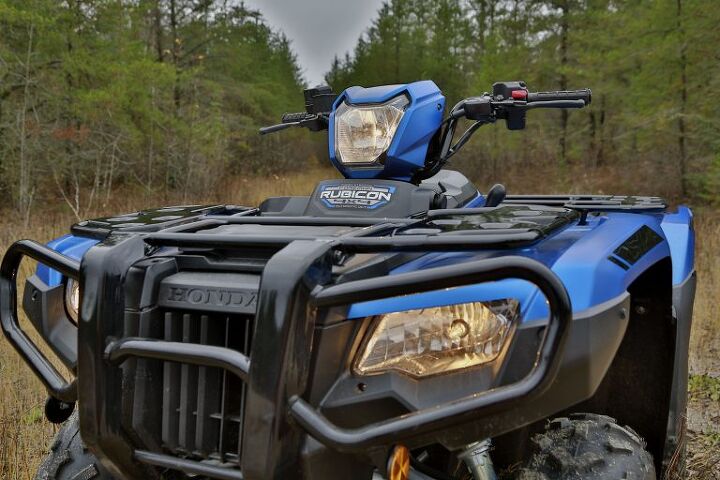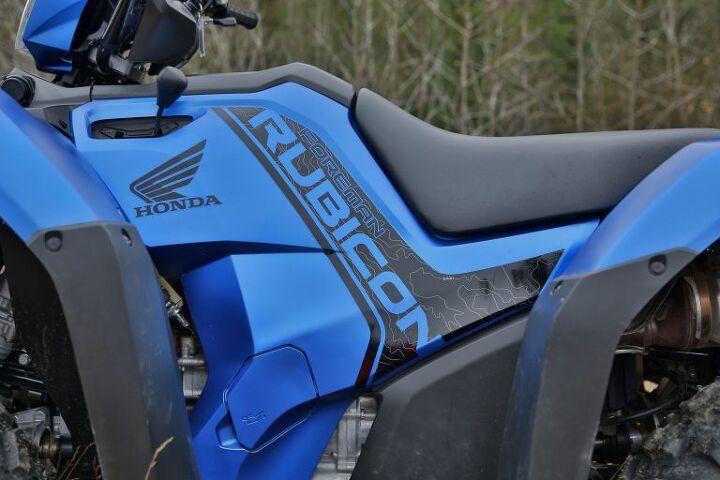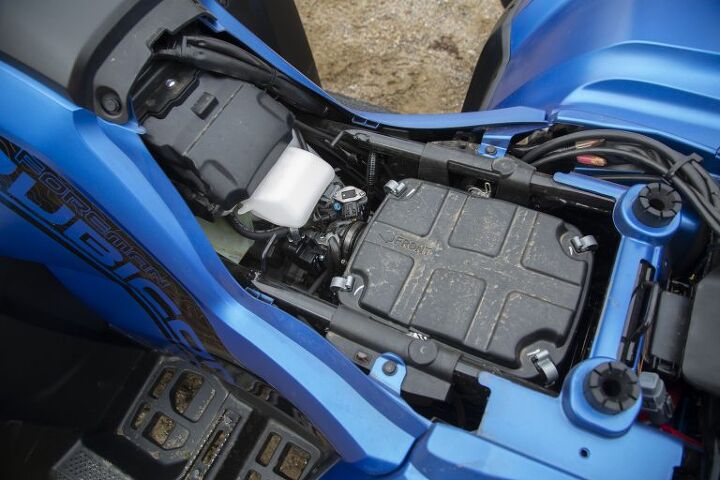 Design/Comfort
My initial impressions of the Honda were "Wow this is a good-looking machine." The "MAT BLISS BLUE METALLIC" color is stunning and the subtle, but unique topographical map-patterned graphics, and big, bold "RUBICON" cutout, are a nice touch. I made sure to take pictures the first day we got to camp because I knew by the end of it, it would be covered in mud and dust from our endless rides to our hunting spot.
The front grille and push bar (which provides excellent protection when riding through thick bush) make the machine look very aggressive. The wide center console and panels that almost fully cover the engine provide a sporty look and are comfortable to grip with your thighs around tight corners. But my favorite part about the design is the seating and handlebar position. It's quite possibly one of the most comfortable positions I've felt on an ATV. The seating position is slightly higher than I'm used to, which gives a great view, but the handlebars match that height perfectly. The higher handlebars are also great when standing up and driving slowly while scouting an area for signs of moose, but as I mention later, you don't really want to be doing that on this machine. The last thing I really like is the high beam headlight attached to the steering column that acts like steering responsive headlights. It's great when navigating tight trails at night, although the bike could really use some LEDs all around.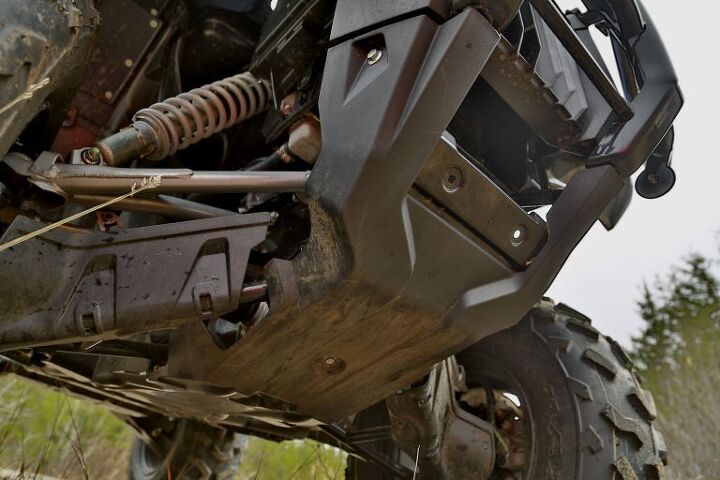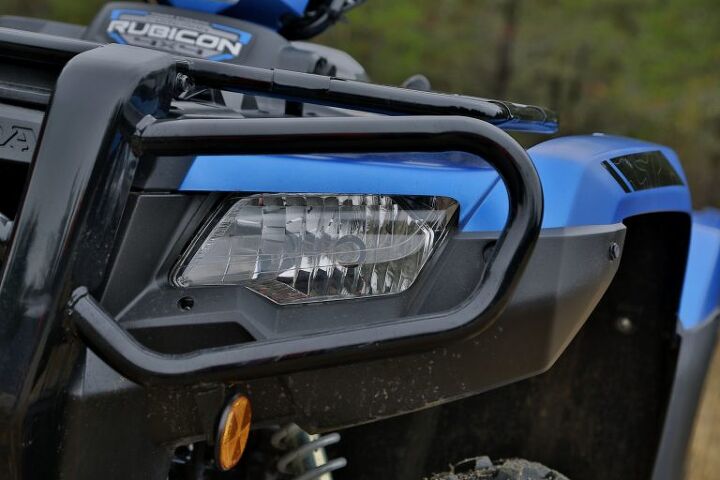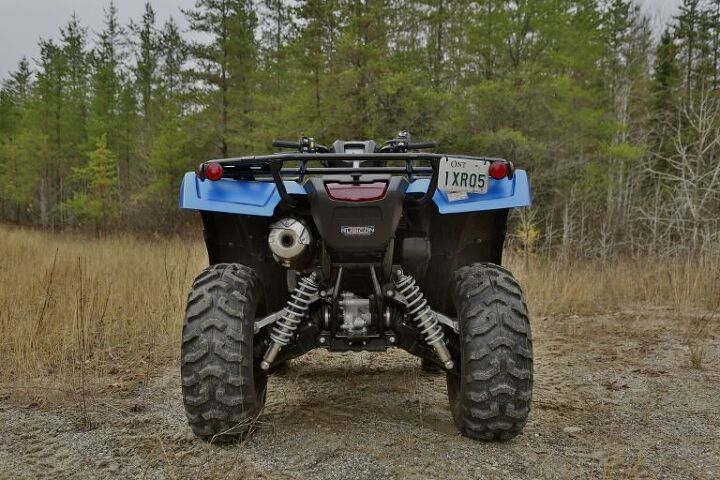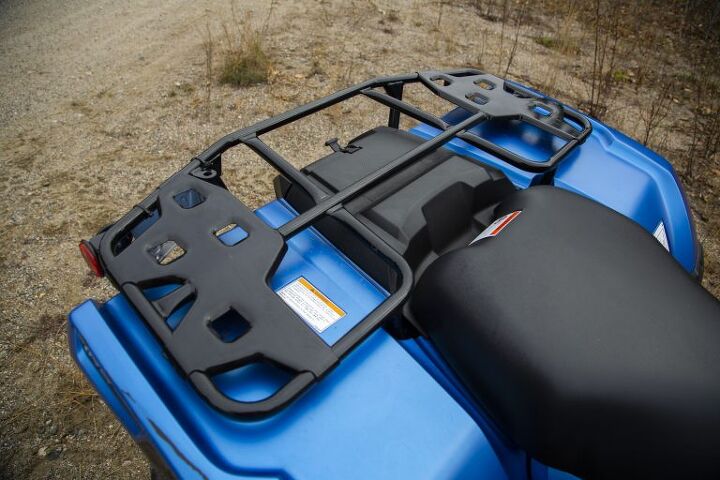 Engine and Drivetrain
Back in 2020, Honda big-bored the engine from 499cc in the 500 model to the new 518cc engine in the current 520 model. This was only done to meet emission regulations; the increase in power was negligible. It got about 4% more low end torque, and a 1.3 hp increase bringing it to 30 hp. And this is where the machine starts to lose points for me. It's as much as 18 hp lower than competitors in the same class, and you definitely feel it.
The transmission doesn't do it any favors either. With the introduction of the five-speed DCT in 2015 (tweaked in 2020), you definitely get a rock-solid, reliable transmission, but it comes at a price. In auto mode, the gear shifts are way too aggressive and delayed. When you hit the throttle, everything seems fine for the first second, and then the machine lurches forward as if you've let off the gas, and then slams into gear and throws you back again, and it does this three more times before you're even doing 15 mph. This got very annoying on our trip as we traveled about 25 miles a day through a wide range of terrain, constantly accelerating and decelerating. I'll give it the benefit of the doubt and say, maybe there was something wrong with it, or maybe it was because of the break in period, but this seemed to be much better when in ESP mode and manually shifting gears. The gearing is still too low for me though, regardless of what mode you're in. It gives you tons of low-end grunt which is a little better on serious, rocky inclines, but on long, fast logging roads when you're trying to get from camp to your hunting spot in a hurry, the 43 mph top end with a full tank of gas is just not enough. I was able to hit the limiter on a down slope and got it up to 46 mph, but that's still quite slow for a 520cc engine.
Now on to my mention of standing up and riding… Do not attempt this on your first ride. With this big-bore single cylinder-engine, tied to a direct driveshaft, the engine braking is incredibly aggressive and threatens to throw you over the handlebars when you let off the throttle and that automatic transmission downshifts. Luckily the slightly higher handlebars saved me. You do get used to it and start to brace for it, and it is nice when going down steep inclines, because you honestly don't even need to touch the brakes in first gear, but it's very aggressive.
I'd be remiss not to mention some positives about the underpowered engine and jerky transmission however, and this is generally the main reason people buy it. It's better on fuel, you never have to change a belt, and it will last you a very, very long time. Those almost outweigh the negatives right there.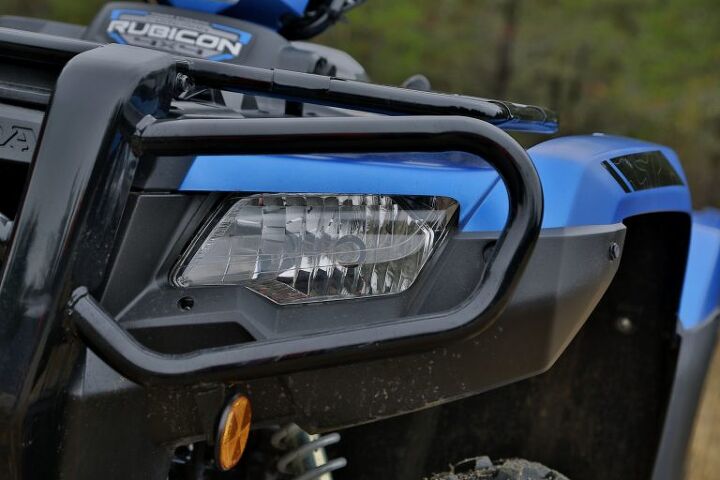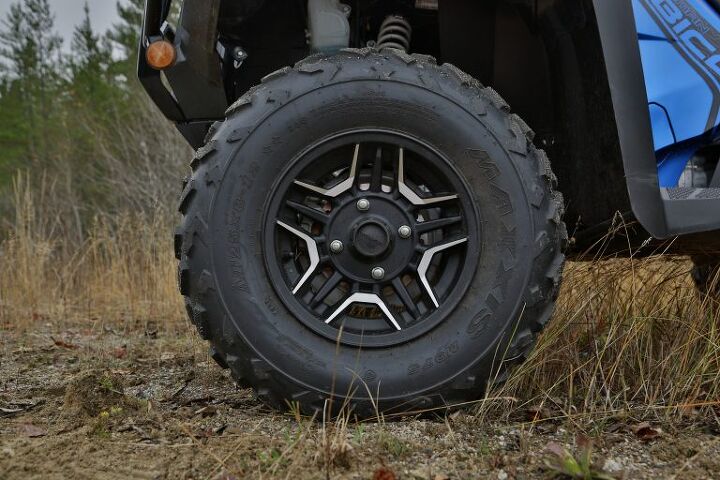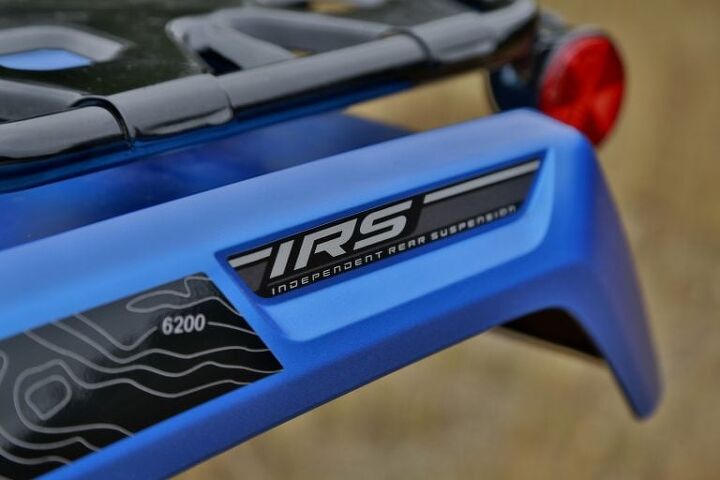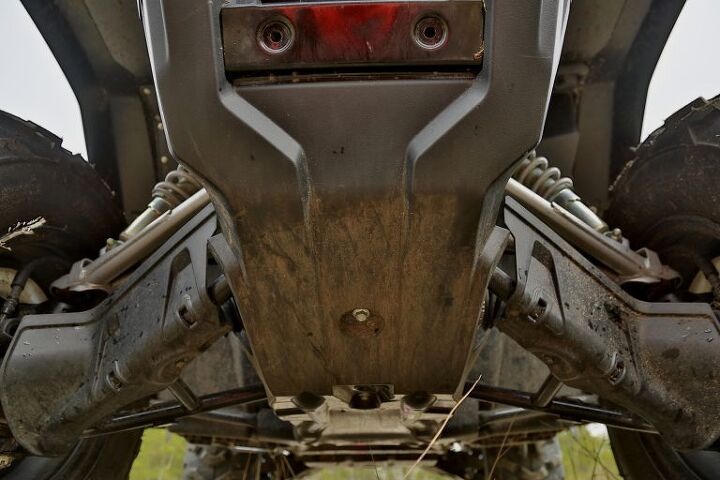 Suspension and Handling
Now on to where the bike really shines. Nothing has changed since the introduction of the independent rear suspension in 2015, but why would it? It's fantastic. The machine eats up bumps easily. With the adjustable 7.3 inches of travel on the front, and 8.5 inches on the back, it absolutely danced over rocks, beaver dam washouts, and potholes with ease, and the 9.7 inches of ground clearance which cleared everything that was in the way.
The electronic power steering is also great on a long ride. I'm not typically a big fan of EPS in general because I like to feel more connected to the trail and the machine, but the EPS on this Rubicon is very smooth and easy on the arms on a long day.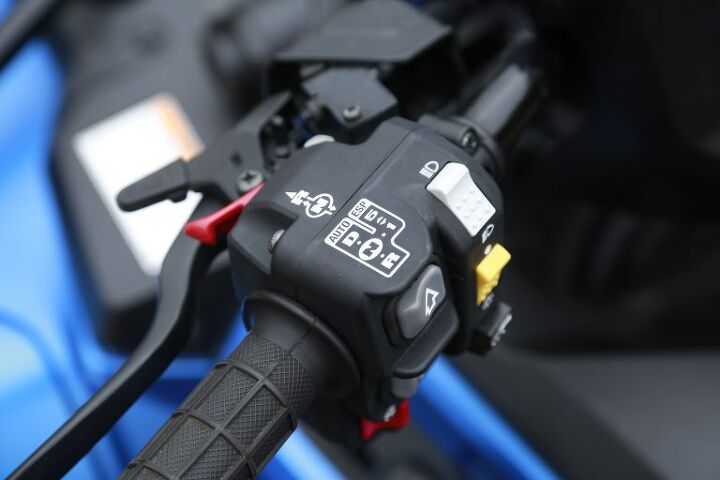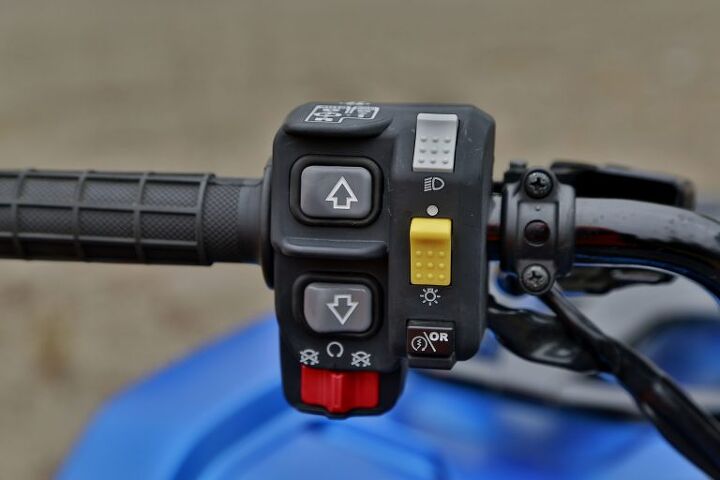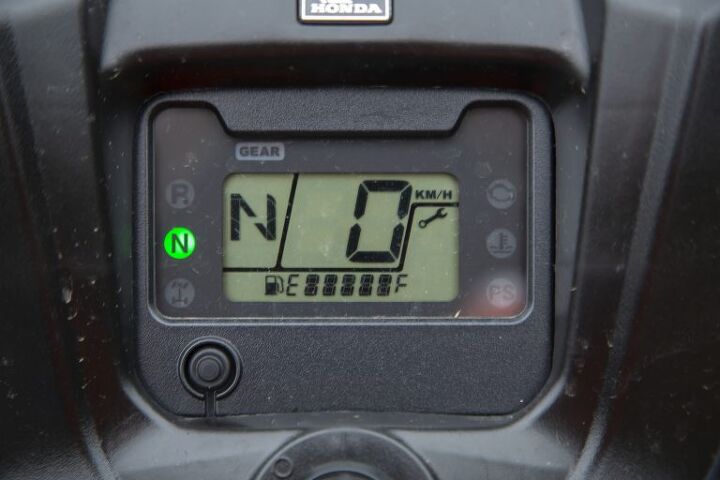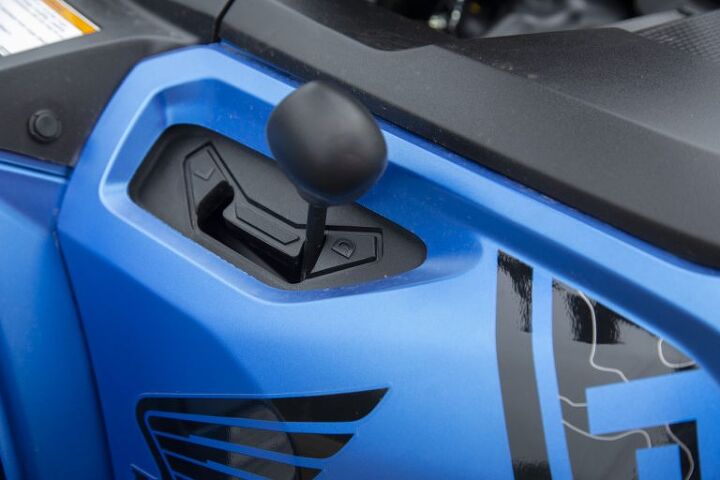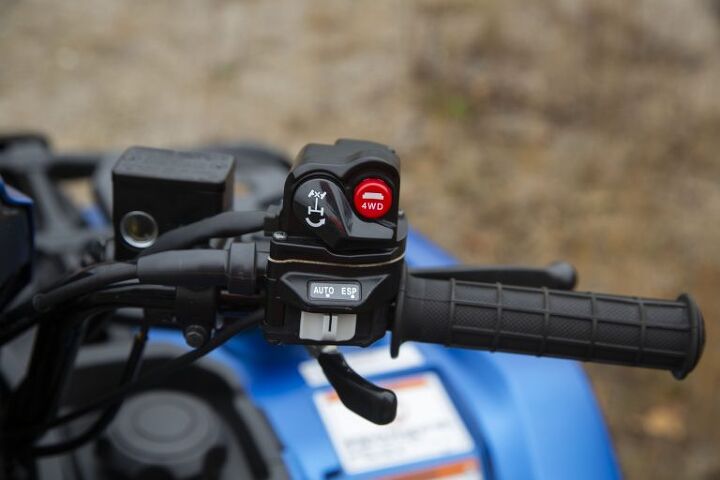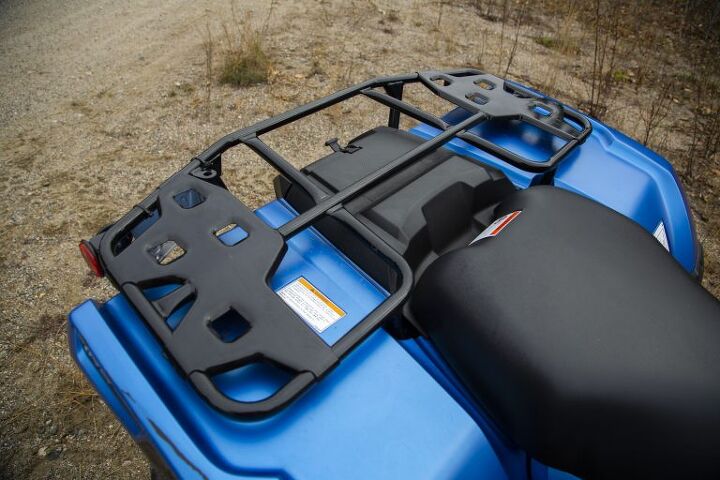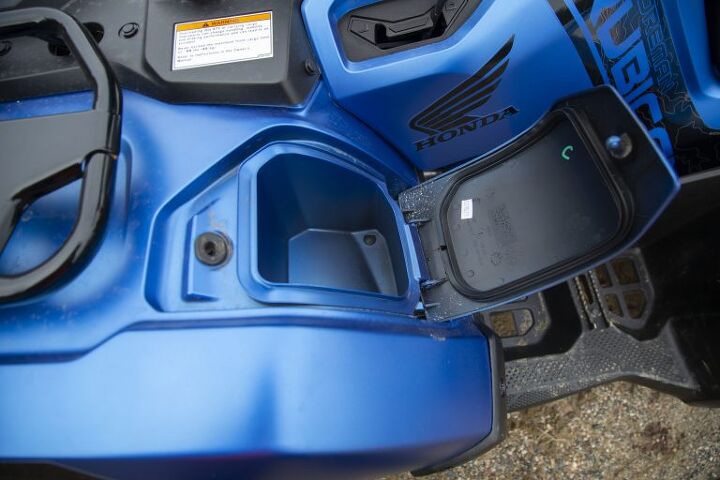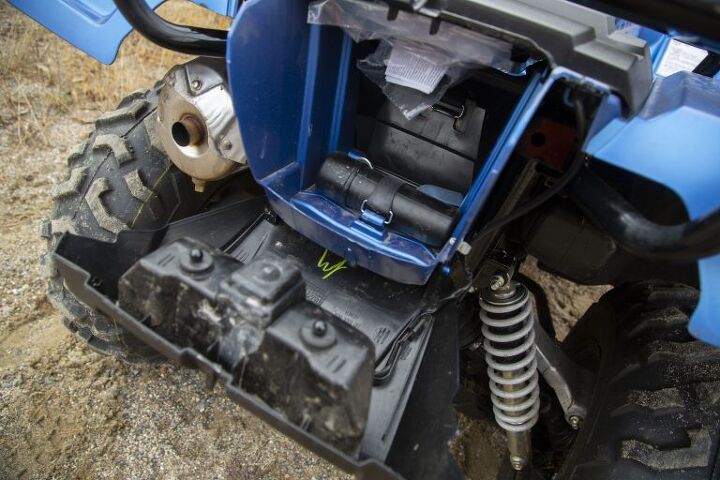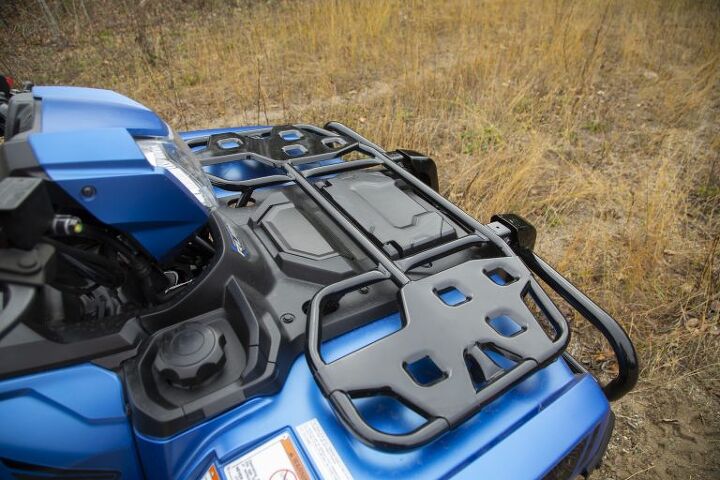 Features
As with most utility-oriented ATV's there aren't many features to talk about, but the Rubicon has a few that I appreciate
I like the placement of the shifter buttons. They're in the right place, they're the right size, and they seem to have the perfect amount of feedback on the thumb. It's important to get little details like this right.
The cubby holes are well designed. There's a nice little storage compartment by your left knee that's perfect for storing an extra pair of gloves. So, you can wear your heavy, warm riding gloves and then switch to your lighter hunting gloves (or work gloves). There's another small compartment in the back that holds your paper work as well as my hat and a few tools. There's one more at the ATV's front which held my snacks, lightening my hunting pack.
The front and rear racks are also well-designed, with integrated flat sections which are great for setting things down when you're parked, but also lots of mounting holes for when you need to tie things down. In my case, that was a rifle and a hunting pack, but if you're doing yard work or farm chores or whatever, you'll also appreciate this.
The 4×4 engages with an easy-to-access button, and the change is nearly instantaneous. It powered me through slippery, rocky and steep terrain with ease, even where other bikes in our group seemed to be struggling. I never needed to use the rear locking diff, but based on how good the standard 4WD is, I'm not sure I'd want to be in a situation that needed it.
The Maxxis M975 tires were fine for our purposes, and I appreciated the protective plates under the machine. However, for a top-trim machine, this machine really should have a winch.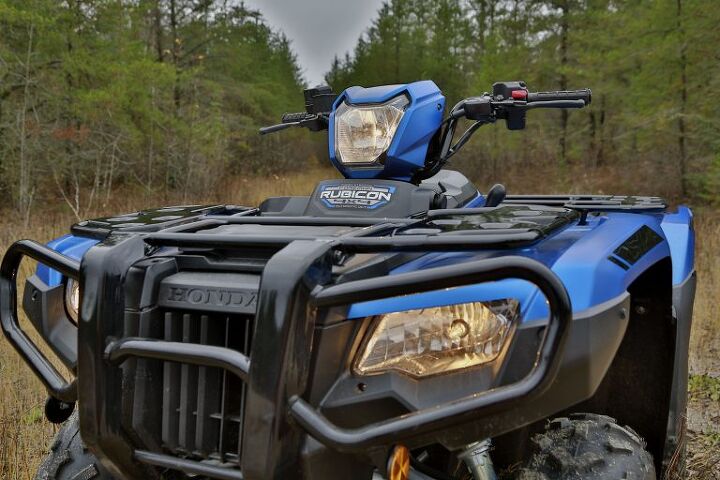 Conclusion
Now, onto tweaking a good thing. We knew we had a good hunting spot; we'd harvested two moose there before, saw lot of sign, and had a good understanding of where they traveled. I still decided to explore some new terrain. It sort of worked out—although my bush-bashing didn't get me the moose I wanted, I did manage to steer one towards my friend, who harvested it instead. It was his first moose. This year, changing up the plan worked.
And that brings me to "small tweaks" that make a good thing better. The 2023 Honda Foreman Rubicon DCT Deluxe is a great overall machine that has had the same successful recipe for a very long time, and that's mostly a good thing. But the five-speed DCT, however fuel-efficient and bulletproof it is, is not an enjoyable ride. The first two gears are almost irrelevant and most of the power comes on in fourth gear. CVTs have a much smoother, more linear delivery of power, but at the cost of reliability, and Honda doesn't do that. So, if Honda could either eliminate a gear or two, like in the truck-like 3-speed transmission in the Rincon, or change it to have longer gears and more top end power, the 2023 Honda Foreman Rubicon DCT Deluxe, would be a very, very hard machine to beat. Published November 28th, 2022 2:05 PM
Top Brands
Popular Articles