83 Views
Finding Fun: How to Find New Riding Locations
November 6th, 2023 4:02 PM
Share
We're committed to finding, researching, and recommending the best products. We earn commissions from purchases you make using links in our articles. Learn more here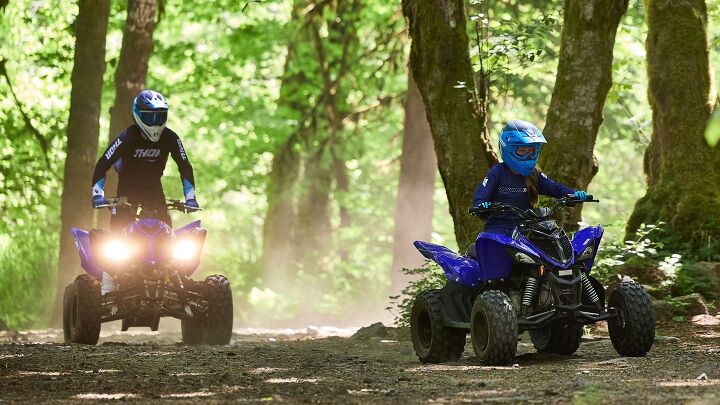 While riding ATVs and SxS vehicles is a blast, finding new places to ride isn't always easy. With public lands often under threat of closure to off-road vehicles, it seems like riding locations are becoming harder and harder to find. We're here to help you discover new places to ride and how to find them.
ATV.com thanks Yamaha for sponsoring this New Rider series.
For more than 15 years, Yamaha's Outdoor Access Initiative has stood as a dedicated proponent of outdoor recreation, taking the lead in the powersports industry. Having generously contributed over $5 million, this initiative assumes a pivotal role in safeguarding land access for a diverse array of outdoor recreational pursuits.
If you're new to the sport of off-roading, one of the most difficult things to do is find new places to ride. If you have an ATV or SxS, chances are you already know of at least two or three places you can go to enjoy your machine. While those places likely offer plenty of fun for you, who knows what you might be missing if you're not exploring new locations.
Maybe you can take a weekend to explore new areas, but what if they're not what you like? Come on now, even if you're out of your element we're pretty sure you're having a decent time riding around. Aside from exploring on your own, what are the best ways to find out about new riding locations? We're here to help you!
In case you weren't aware, land under the watch of the Bureau of Land Management (BLM) is open for public use, so if you live near BLM land we recommend finding the closest field office to you and make a visit. Here's where you'll find a ton of information on various riding areas and quite possibly be given maps of different riding locations and trail systems. The same goes for national forrests. You'd be amazed at how much riding area is readily available for you to take advantage of, and you might not have even known it existed.
One of the best sources of information where you can find out about new areas to ride is by visiting the The Best Off-Road Trails section of ATV.com. We've compiled a great list of riding areas and trail systems in all 50-states. Simply click on the state or states that you want information on and you'll be taken to a specific webpage for that state that list any number of riding areas or trails, and also has information like the size of the riding area in acreage, the basic skill level required to ride there, basic riding area description, as well as other features and attractions of interest that might be nearby.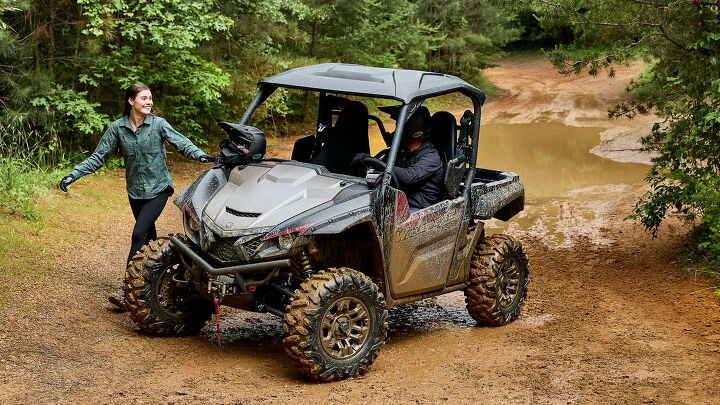 A favorite way of finding new riding areas, and even new riding friends is through social media and different forums around the web. By simply doing a search with your favorite search engine, you can get a ton of information on local riding areas and different groups that frequent them. Once you find some of these groups, you can become an active participant in discussions or you can just ask questions. It's been my experience that many people are very open to sharing their opinions on different riding areas.
Once you become established in these groups or forums, you'll find that many put together organized rides or some people will just make an announcement that they're heading out and have an open invitation to anyone that wants to tag along. I've made plenty of friends through this and together we've had a blast in our favorite riding spots and even ventured out to discover more.
One way that has proven to be very helpful in finding new riding spots since I've moved to an entirely different state, is through various Apps. Indeed, possessing a Yamaha RMAX 1000 equipped with the in-dash Adventure Pro system positions you at the cutting edge. These GPS units come factory-installed and are preloaded with a comprehensive storehouse of more than 100,000 trails. This database not only includes trail information but also highlights potential restrictions and notable points of interest. Additionally, you have the option to enhance these resources with user-contributed trails. What elevates the experience is the effortless capacity to navigate unfamiliar landscapes, retrace your route, and document your expedition for sharing with fellow users.
Now don't feel left out if you don't have an ATV or SxS with one of those pre-installed GPS units, because if you have a smartphone you still have some good options of GPS apps that can direct you to some fantastic trails.
Looks for apps like Gaia and OnX Off-Road. They will offer plenty of great features like topography maps, and a plethora of trail info. The fact that these apps are accessible from your phone or tablet give them an advantage since you're able to play with them from the comfort of your home. This gives you an opportunity to relax and scan for trails in your local riding areas that you might not have previously known of.
There you have it. A wide variety of options to figure out how to expand your riding areas. Now all you have to do is load up and start exploring. If you think we've left anything out or have any suggestions, feel free to let us know by dropping a comment. Published September 1st, 2023 5:07 PM
Top Brands
Popular Articles